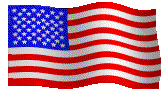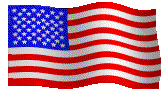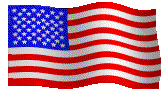 This page is dedicated to the men and women of Coles County who served in the military during WWII. We are fast losing them. Now is the time to honor them with the thanks they so richly deserve.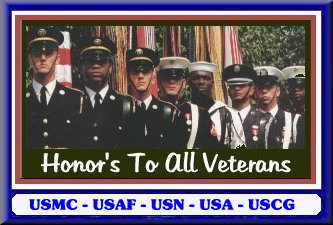 Listed below are the over 3,000 men and women from Coles County who served in WWII
I would like to identify which branch of service those listed below were and those who we have now lost. If you have information on any of those listed below, please e-mail me with the information. Thanks!!
---
Check out the WWII links after the list.
Abel, Chester J., Army Air Corps
Died 29 Jun 2002
Abel, Harold J., Navy
Died 17 Jul 2010
Abel, William E.
Abbott, John W.
Abernathy, William R.
Ablett, Roland R.
Abplanalp, L.G.
Abston, Floyd L.
Abston, Maurice D.
Abston, Robert L.
Adair, George W.
Adair, Harold J.
Adair, Maurice D.
Adair, Ray G.
Adair, Richard S., Marines
Adams, Corbet, Army
died 10 Sep 2008
Adams, Donald H.
Adams, Earl A.
Adams, Fred
Adams, Noble L.
Adams, Orla E.
Adams, Orville
Adams, Robert L.
Adams, Woodrow M.
Addis, Max E.
Adkins, Carlos E.
Adkins, Charles W.
Adkins, Kenneth I., Navy
died 24 Nov 1984
Adkins, Lowell G.
Adrian, Walter W.
Agnew, Jesse C.
Aikman, Leslie G.
Akers, Dewey W.
Akers, J.B.
Akers, T.M.
Akers, Theodore N.
Akers, William H.
Akers, W. W.
Alaman, Clarence, Army
Died 30 Apr 2000
Albers, Robert E.
Albright, Owen
Albright, Wayne O.
Aleshire, Owen
Aleshire, Ralph D.
Aleshire, Wayne E.
Alexander, Clarence P.
Alexander, Francis E.
Alexander, John R.
Alexander, Richard H.
Alfred, Edward H.
Alfred, Paul W.
Allen, Charles F.
Allen, Harold L., Army
Died 10 May 2005
Allen, Paul L., Navy
Allen, Raymond H., Jr.
Allen, Ward, Jr.
Allison, Joseph S.
Althaus, George A.
Althaus, Justine F.
Althaus, Theodore
Altrogge, J. J.
Altrogge, Rubert C.
Ambrose, Dean A.
Ammerman, Everett P.
Ammons, James, Army
Died 1 Sep 2000
Amyx, Carlos R.
Anderson, Charles D.
Anderson, Earl R., Army
Died 1978
Anderson, Eugene
Anderson, Gene D.
Anderson, George H.
Anderson, Julian P.
Anderson, Harold E.
Anderson, James E.
Anderson, Paul R.
Anderson, Paul W.
Anderson, Wendel O.
Andreae, W. E.
Andrews, Ephraim B.
Andrews, Eugene W.
Anfinson, Rudolph D.
Annin, William C.
Apple, Alvia L.
Apple, Dick G.
Apple, Thomas G.
Applegate, Charles L.
Arbogast, Barr J.
Archer, Leonard
Ard, Walter C.
Armer, Eugene B., Jr.
Armer, Max
Armstrong, Edgar E., Navy
Armstrong, Elmer
Armstrong, John K.
Armstrong, John R.
Armstrong, Robert E
Armstrong, Robert James, Air Corp.
Armstrong, Roger
Arnold, Forest
Arnett, Ernest B.
Ashbrook, Lester, Army
died 31 Jul 2007
Ashby, Arthur G.
Ashby, Gene L.
Ashby, Robert M.
Ashby, Roy H.
Ashby, Thomas B.
Ashby, Walter G.
Ashmore, Billy M.
Ashmore, Charles Z.
Ashmore, John A., Navy
Died 6 Apr 2009
Ashworth, James, Army
Ashworth, Laura V.
Aufdenkamp, Donald W.
Aufdenkamp, Howard H.
Aufdenkamp, Norman F.
Aufdenkamp, Victor A.
Auffenrode, Thomas S.
Austin, Charles O.
Austin, G. Byron, Navy
Died 9 Apr 2001
Austin, Charles W.
Austin, George B.
Austin, Jack
Austin, Wayne
Austin, William A.
Auten, Donald
Ayers, Henry, Army
Died 19 Feb 2004
Ayers, Howard E.
Ayres, Leo R., Navy
Died 25 Feb 2011
.





Babb, Robert G., Marines
Died 8 Feb 2007
Babbs, Jesse J.
Baber Donald L.
Babney, Homer E.
Bagott, Lowell C.
Bailey, Charles R.
Bails, John J.
Bails, William B.
Baker, Charles M.
Baker, Raymond, Navy
Baker, Hildreth L.
Baker, James H.
Baker, Wayne
Baker, William D.
Balber, Sidney
Balch, Joseph H.
Baldwin, Charles D.
Bales, Paul R.
Ball, James
Ballinger, Dale A., Army
died 13 Aug 2008
Ballman, John
Bareither, Fred
Bareither, Harlan D.
Bareither, James,Army
Died 23 Mar 2011
Bareither, Marvin J.
Barger, Rono W.
Barnard, Wayne
Barnes, Francis N.
Barnes, Paul L.
Barnes, Robert A.
Barnett, Ellwyn
Barnett, Norvel H.
Barr, Arnold M.
Barr, George F.
Barr, George W.
Bartels, Herman Jr.
Barth, Sam A.
Barth, William H.
Bartholomew, Donald J., Army
died 17 Sep 2001
Bartlett, Jesse
Basham, John R.
Bates, Cranston, Army
died 6 Jul 2009
Bates, Donald S.
Bates, James L.
Bates, Thomas
Batheldor, Robert E.
Batson, Robert J.
Bayes, Dorcie F.
Bayes, Harold V.
Baughman, Donal
Bayles, Dale M.
Beam, Scott W.
Beard, Jess R.
Beall, John P.
Beall, Joseph H.
Beals G. Albert
Beals, F.C. Donald
Beals, Leo E.
Beals, Morris E.
Beals, W.D.
Bean, Kenneth L.
Bean, Norman E.
Bean, Raymond
Beasley, Wayne C.
Beason, Wayne L.
Beson, Curtis E.
Beason, Marguerite B., WAC
Killed in line of duty Apr 1944
Beavers, Cecil, Jr., Army
Died 23 May 2002
Beavers, James J.
Beavers, Paul S.
Beavers, Robert L.
Beavers, Robert M.
Beavers, William
Beck, Charles R.
Beck, James W.
Becker, Ernest H.
Becker, Herbert C.
Beem, Harlan D., Navy
Died 1964
Beem, John P., Navy
Died 1984
Beerli, Burk E.
Behl, Eugene
Behl, Robert J.
Behrend, Lewis
Bell, Billy V.
Bell, David V.
Bell, Fred A.
Bell, Gail R.
Bell, Jerry D.
Bell, Kenneth R.
Bell, Oliver
Bell, Wilbur N.
Bell, William H., Army
Died Oct 1968
Belleau, Ray A.
Bemis, Mason
Bence, Bill E.
Bence, Donald C.
Benefiel, Cecil C.
Bennett, Doris
Bennett, Elmo R.
Bennett, Frederick R.
Bennett, Hal S.
Bennett, Morgan D.
Bennett, Norris J.
Bennett, Robert H.
Bennett, Ross L.
Bennett, William T.
Died 26 Jun 2000
Bennett, Woodrow W.
Bergfeld, Herman C.
Bergfeld, William V.
Bernardini, Aldo
Bernardini, Geno
Bernardini, Sisto J.
Berninger, Kenneth M.
Bertram, Joseph L., Navy
Killed in line of duty, 14 Jul 1943
Bertram, Peter A., Jr.
Bertram, S. James
Bettis, N. Thomas,Jr.
Bianchi, Reno
Bidle, Charles W.
Biehler, Lester L., Army
died 7 Sep 2008
Biggs, Carel J.
Biggs, Dale L.
Biggs, Donald
Biggs, Fred
Biggs, Lloyd
Biggs, Ted R.
Bigler, Warren M.
Bills (Henderson), JoAnn, Army Nurse
Died 1 May 2009
Bills, Robert D. Jr.
Bishop, Bennie A.
Bisson, Kenneth J., Navy
Killed in line of duty, 4 Aug 1942
Bisson, Maurice
Bivins, Harold D.
Black, Charles A.
Black, Everal D.
Black, Russell D.
Died 25 Sep 2003
Blackford, Harold T.
Blackford, Robert, Jr.
Blagg, John C., Navy
died 2 Jun 2009
Blagg, Raymond F.
Blair, Jack C.
Blair, Robert M.
Blair, William L.
Blake, George Jr.
Blakemore, Glenn E.
Blakemore, Wendell F.
Blankenship, Clifford E.
Blare, George O.
Block, Robert O., Army
KIA 10 Nov 1943 in Italy
Block, William J.
Blomstrom, Everett A., USN
Died 30 Sep 1994
Bloxom, Herbert L.
Blum, John
Blythe, Melvin
Board, William
Boardman,Frederick R.
Boaz, Harry, Army
Died 25 May 2009
Boggs, Harold H.
Boggs, Lester N.
Bokenkamp, Robert W.
Bolen, Dale, Army
Died 18 Apr 2004
Boley, Robert E.
Bolin, George R.
Bolin, Gerald F.
Borders, Richard M.
Borders, William W.
Borntreger, Jacob F.
Borrom, Floyd C.
Borrom, Johnnie
Bosler, Wilbur R.
Bosley, Donald E.
Bosley, Wayne A.
Bouck, Freddie M., Army
Did 16 Jun 2002
Bouck, Raymond L.
Bough, Austin H.
Bousha, Elain M.
Bowen, Riley L.
Bower, Dwain F.
Bower, Ray L.
Bowers, William G.
Bowlin, Frederick O.
Bowlin, William L.
Bowman, Charles D.
Bowman, F. Kenneth
Bowman, Russell
Boyd, Jackie T.
Boyer, Billy L.
Boyer, Charles W., Navy
Died 26 Jul 2004
Boyle, Joseph T. Jr.
Bracken, David R.
Braden, Charles L., Navy
died 4 Aug 2009
Braden, Walter J.
Bradford, John F.
Brading, Esther M.
Bradley, Cyril E.
Brady, Lester, Army Air Corp
died 10 May 2010
Brammell, James D.
Brand, Wilbert W.
Brandenburg, Donald
Brandenburg, Merz
Brandt, James R.
Brannon, Howard O.
Brannon, Jack D.
Brannon, Roy C.
Brannon, William T.
Branson, C. B.
Branson, Edmund G.
Branson, Robert E.
Brant, Ross M.
Braunsdorff, Aubrey H.
Brazzell, John F., Army
Died 22 Jan 2003
Brazzell, Oscar A.
Breen, Dale H.
Breen, James L.
Breen, Leo A.
Breeze, Charlie, Army
Died 17 Dec 2007
Breeze, Paul E.
Brewer, Edgar A.
Brewer, John L.
Brewster, Robert E.
Brick, Adam D.
Bridges, William R., Marines
Died 3 Apr 2000
Briggs, Walter M.
Brickman, I. William
Bright, Gerald S., Army
Died 17 Sep 2001
Brimberry, John
Britton, Allen P.
Brock, Leland E.
Brock, Lyndon R.
Bromley, Charles
Died 4 Jan 2001
Bromley, Margaret H.
Brooks, Charles N.
Brooks, Clarence E.
Brooks, Dan Y.
Brooks, Robert
Brooks, Roscoe C.
Brown, Albert
Brown, C.T.
Brown, Charles E.
Brown, Clinton
Brown, Donald, Navy
Died 18 August 2015
Brown, Donald C.
Brown, Edwin P.
Brown, Floyd L.
Brown, Fred E.
Brown, George
Brown, Gerald W.
Brown, Harold, Navy
Killed in line of duty
Brown, Harry L.
Brown, Irven F.
Brown, John E.
Brown, John R.
Brown, Juanita M.
Brown, Kenneth L.
Brown, Leroy D.
Brown, Lowell E.
Brown, Oliver D.
Brown, Orville F.
Brown, Paul
Brown, Virginia
Brown, William G.
Brown, Wilson J.
Browning, Carl, Navy
Broyles, Frank M.
Broyles, Maurice E.
Bryant, Maurice W.
Bryant, Ross O.
Brumgart, Wayne R.
Brumleve, Gary
Brumleve, Gerry T., Navy
Died 15 Aug 2000
Brummett, Wayne W.
Bruner, George Jr.
Bruner, Jack L., Army
Died 6 Jul 2001
Brunson, Ottis G.
Bruster, Keith B.
Bryan, Everett
Bryant, James E.
Bryant, Raymond H.
Bryant, Richard, Army
Died 7 Aug 2001
Buckler, John A.
Bucker, Robert E.
Buckler, William F.
Buescher, Vernon O.
Buesking, Harold, Army
died 8 Jan 2009
Buffenmeyer, Cecil D.
Bugle, Clifford F.
Bugle, Harold, Navy
died 12 Sep 2006
Bunch, Preston O.
Burge, Donnly R.
Burgett, Harold D.
Burgher, John A.
Burgner, Jack W.
Burke, Charles M.
Burke, Thomas M.
Burkhead, James D., Navy
Died 15 Oct 2003
Burnett, Grover C.
Burnett, Warren, Jr.
Burrell, Donald L., Army
died 10 Sep 2008
Burrus, Clyde
Burrus, John H., Army
died 16 Feb 2009
Burrus, Lester B., Coast Guard
died 22 Dec 2009
Burtner, Charles T.
Burwell, Wendell R.
Buser, M. H.
Bushue, Ferdie
Buswell, Warren
Butler, Browder F.
Butler, Calvin W.
Butler, Edwin
Butler, Emery, Army
Died 28 Feb 2011
Butler, Floyd C.
Butler, John G.
Butler, Robert A., Navy
Killed in line of duty, 20 Mar 1943
Butts, William F.
Buzzard, John A.
Buzzard, Robert D.
Byers, Robert S.
Byrd, Robert C.
Byland, Donald
Byrd, William A.
.





Camoon, Carl M.
Campbell, Donald T.
Campbell, Elmer M.
Campbell, Henry M.
Campbell, Howard W.
Campbell, Jesse C.
Campbell, Logan B., Army Air Force
Died 6 Jun 2002
Campbell, Minor E.
Campbell, Robert L.
Callahan, James A.
Canary, Howard V.
Canary, M. M.
Canary, Otis A.
Cannoy, Felix J.
Caplan, Charles D.
Carlisle, Sherman E.
Carls, Norman
Carlyle, Robert D.
Carman, Delbert T.
Carman, William C.
Carpenter, Billy K., Army Air Corp.
Died 3 Feb 2000
Carrell, Harold E.
Carrell, Glen E.
Carrell, Robert A.
Carrington, Charles A.
Carroll, Maurice W.
Carroll, William W., Army
Killed in line of duty, 21 Aug 1944
Carter, Charles D., Navy
died 19 Feb 2008
Carter, Donald E.
Carter, Haley G.
Carter, John A.
Carter, Kenneth
Carter, Leo M.
Carter, Rollie P.
Carter, William T., Navy
Died 16 Apr 2001
Cather, Robert
Cartwright, Edgar E.
Cash, Glenn L.
Cather, Robert
Catron, Eugene R.,Army
Died 2 Aug 2011
Catron, John H.
Catron, Raymond E., Navy
died 18 Dec 2009
Catron, Robert E.
Cauldwell, Russell W.
Cavins, Frank V.
Cavins, Wallace
Chamberlin, Thomas W.
Chancellor, Lewis A.
Chaplin, Robert J.
Chaplin, William H.
Chapman, Millard R.
Chapman, Russell L.
Chasteen, Everett
Cheever, James W.
Chesser, Dale
Childress, Charles R.
Childress, Elmo L.
Childress, Gregory L.
Childress, Ivan, Army
Died 29 Jun 2003
Childress, Louie C., Jr., Army
Killed in line of duty
Childress, Robert V.
Chism, Harold D.
Chittenden, Paul E.
Christian, Kenneth E.
Chron, Elbert C.
Chunges, Johnnie T.
Chuse, Joseph F.
Cinnotto, Peter E.
Clancy, Lawrence
Clapp, Earl W.
Clapp, Louis R.
Clapp, Paul K.
Claridge, Richard W., Navy
Died 23 July 2000
Clark, Charles
Clark, George S.
Clark, Harold A.
Clark, Harold S.
Clark, James P.
Clark, John
Clark, Leland C.
Clark, Sheldon C.
Clay, James H.
Clayton, Allison D.
Clayton, Byron
Clinard, Charles
Clinard, Everett L., Jr., Army
Killed in line of duty, 4 Feb 1943
Clinard, Richard
Clinard, Ted C.
Cline, John L.
Cline, Olen H.
Cline, Paul D.
Clodfelter, James
Cloe, Elmer
Closson, Don
Closson, Harley E.
Closson, Lawrence E.
Closson, Ralph E.
Clouse, William C., Jr.
Coady, C. V.
Coartney (Bell), Iris J., WAC
Died 18 Jul 2010
Coartney, Jack L.
Coartney, Kenneth L.
Coartney, Paul A.
Coartney, Ralph R., Navy
Killed in line of duty
Cobble, Claude W.
Cobble, Delbert W.
Cobble, James F.
Cobble, John R.
Cobble, Kenneth E.
Cobble, David W., Army
Died 16 Nov 2000
Cobble, James F., Army Medic
Died 24 Dec 1991
Cobble, Lee, Navy
Died 14 Apr 1977
Cobble, Melvin
Cobble, Orick S.
Cobble, Otis J., Army
died 20 Dec 1989
Cobble, Paul
Cobble, Presley B.
Cobble, Robert A.
Cobble, Roy V., Navy
Died 13 Nov 1979
Cobble, Willard D.
Cochran, Carl E.
Cochran, Charles N.
Cofer, Leonora
Coffey, Gerald M., Navy
died 2 Sep 2007
Coffey, Kenneth E., Army
Died 30 Mar 2009
Coffey, Verless R., Jr.
Cole, Andrew J.
Coles, Byron M.
Cole, Carlos W.
Cole, Oral L.
Coleman, Charles H., Jr.
Coleman, Leland H.
Coleman, Sam T.
Collins, Donald L.
Collins, Leland
Collingsworth, James L.
Collingsworth, Robert H.
Combs, Fred L.
Comer, Marion D.
Comstock, Ned S.
Compton, Glendon R.
Conard, Marvin G.
Cone, William W.
Conley, J. Earl
Conley, Jim A.
Conley, Walter T.
Conlin, Michael H.
Connell, H.O., USN (also WWI)
died 11 Jan 1970
Connour, Delmar E.
Cook, Carlos W.
Cook, James R., Jr.
Cook, John A.
Cook, Robert F.
Cook, William D.
Cooley, Clifford L.
Cooley, Emery L.
Died 16 Apr 2004
Cooley, Everette H.
Cooley, George E.
Died 15 Dec 2000
Cooley, George H.
Cooley, Howard E., Army
died 24 Jan 2010
Cooley, Marion R.
Coombes, Lloyd J.
Coon, Herman C.
Cooper, Albert T.
Cooper, Clark
Cooper, D. Arthur
Cooper, James W.
Cooper, Verl
Cooper, William C.
Copeland, Rodney L.
Copenhaver, Ezekiel G.
Copenhaver, Haskall G.
Corbin, Willet W.
Coriell, W. A.
Cothern, Warren F.
Cottingham, George C., Army
Killed in line of duty, 12 Feb 1945
Cottingham, Harlan E.
Cottingham, John M.
Coslet, Marvin D.
Cougill, William M.
Courtney, Harvey D.
Courtney, Joseph P., Navy
Died 29 Sep 2009
Courtney, Richard, Air Force
Died 14 Jul 2007
Courtney, William, Army
Died 13 Jan 2001
Covalt, Max A.
Covert, Chilton
Covert, John
Cowger, James S.
Cox, Arthur E.
Cox, Azro
Cox, Charles E., Navy
Died 15 Jul 2008
Cox, Charles W.
Cox, David D.
Cox, Eugene
Cox, Jack B.
Cox, J. F.
Cox, Kenneth W.
Cox, Lewis L.
Cox, Logan E.
Cox, Lucien
Cox, Oscar P.
Cox, Otis L.
Cox, Raymond O.
Cox, Robert A.
Cox, Robert L.
Cox, Robert N.
Cox, William D.
Coy, Charles,Jr.
Carne, Jack W.
Crabtree, Walter, Jr.
Craft, James A.
Craig, Clarence L.
Craig, Perry W.
Craig, Oscar A.
Craig, Ralph W.
Crail, Harmon M.
Crail, Junior P., Army Air Corp
Died 6 Dec 2010
Crane, Clarence A.
Craven, Jerry L.
Craven, Lindon H.
Crawford, Orla E.
Crawford, Helen J.
Creager, Charles H.
Creager, Jack S.
Creager, James H.
Creager, Lloyd R.
Crecelius, Charles
Creek, Edgar S.
Creviston, Edward, Air Force
Died 5 Aug 2001
Cribilar, Woodrow D.
Crim, Raymond C.
Crisler, Ellis J.
Crisler, Marvin V.
Crisler, William
Crites, Charles F.
Crites, Maurice N., Air Force
Died 22 Jan 2004
Croft, Lee
Cronin, R. E.
Crookshank, Robert R.
Crosley, Parks L., Jr.
Cross, Jack E.,Army
Killed in line of duty, 16 May 1946
Crowder, Robert, Air Force
Died 8 December 2008
Croy, Donald, Navy
Died 29 Jul 2011
Croy, Max
Crum, Bernard F.
Crum, Kenneth
Crum, Marvin L.
Crum, Norman R.
Crum, Rollie A.
Crum, Vernon J.
Cruse, Ross W.
Cuffle, Glenn
Cummings, Herman
Cunningham, George W.
Cunningham, Joe W.
Cunningham, Lloyd W.
Cunningham, Marvin E.
Cuppy, Charles R.
Curnutt, Russell E.
Curry, Paul N.
Curry, Robert A.
Curtis, Emmert C.
Curtis, Lester S.
Curtis, Rexford E.
Curtis, Robert
Curtis, William E.
Cutler, James R.





Dailey, Harold R.
Dailey, Jack, Army
Daily, Oscar, Engineers
MIA 24 Oct 1944
Dally, Andrew, Army
Died 15 Mar 1999
Daniel, James W.
Daniells, Richard
Darigan, Rush P.
Darland, David W.
Darling, Lewis, Army
Darmofal, Walter T.
Daugherty, Marion R.
Daugherty, Charles
Daugherty, George C.
Daugherty, Neal F.
Daugherty, William W.
David, George J.
David, Martha
David, Najeeb
Davidson, Glen E.
Davidson, Harold C., Army
Died 15 Sep 2007
Davidson, James K., Jr.
Davidson, John R.
Davidson, K. D.
Davis, Albert E.
Davis, Arthur C.
Davis, Charles
Davis, Charles M.
Davis, Dean
Davis, Donald
Davis, Donald E.
Davis, Dorthy
Davis, Eugene A.
Davis, Everett W.
Davis, Fred M.
Davis, Henry A.
Davis, Herman J.
Davis, Ivan E.
Davis, James L.
Davis, John E.
Davis, Kenneth D.
Davis, Kenneth E.
Davis, Kenneth L.
Davis, Lloyd A., USA
Killed in line of duty, 24 Mar 1945
Davis, Lowel S.
Davis, Lowell M.
Davis, Robert E.
Davis, Truman E
Davis, Verlan A.
Davis, Wayne
Davis, Wilbur E.
Davis, William D.
Davis, William E.
Dawson, E. Leslie
Dawson, James D.
Day, Benjamin F., Army
Died 19 Nov 1999
Day, Edward T., Jr.
Day, Walter W., Army
Died 27 Jun 1999
Day, Wilson W., Army
Died 29 Dec 2006
Dean, Charles F., Navy
Died 15 Aug 2000
Dean, Edgar W., Navy
Dean, James D., Army
Dean, Wesley, Air Force
DeBow, Leo R.
DeBow, Bobby J.
Decker, Charles D.
Decker, Fred, Jr.
Decker, Henry A.
Decker, Kenneth, Army
died 5 Jan 2009
Decker, Lionel E.
Decker, Warren D., Marines
Killed in line of duty, 26 Feb 1945
Degler, Kenneth W.
DeGroat, Eugene D.
Delana, Henry C.
Dennis, Harold C., Army
Died 17 Jan 2010
Dennis, James R.
Dennis, Joe F.
Dennis, Oadis
Denny, Larry, Air Force
Denson, Robert J.
Derixson, William N.
Deverick, Lawrence M.
Deverick, Harold
DeVore, James H.
DeVore, Morris
Dewald, George A.
Dick, Benjamin H.
Dick, Leroy B.
Dieckmann, Warren B.
Diepholz, Delbert, Army
Dickson, Ross E.
Dill, John M.
Dillard, Harry K., Army Medical Corp
Died 11 Oct 1958
Dillman, William E.
Dilsaver, Jewell I., Jr.
Dixon, Ivan E.
Dixon, Linzie W.
Dobbins, William F.
Dobbs, Gene M., Army
Died 3 Jun 2012
Dobbs, George M.
Dobson, Hugh E.
Dollar, James R.
Dole,Robert M.
Donahue, Daniel P.
Donley, Paul E., Army
KIA 16 Aug 1944 LeCoudrey, France
Doty, Dale T., Coast Guard
Died 19 Feb 1999
Doty, John P.
Dougherty, Raymond A., Army
Died 12 May 2000
Douglas, Howard L., Navy
Died 4 Dec 2009
Douglas, Victor R.
Dow, Francis W.
Dowler, Glenn H.
Dowler, James R.
Dowling, Dick N., Army Air Corps
Died 7 Jul 2000
Dowling, Robert W.
Downey, J. Paul
Downey, Robert C.
Dowthitt, Clarence L.
Drake, Donald F.
Drake, Earl
Drake, Eugene A.
Drake, George E.
Drake, Harold E.
Drake, Paul E.
Drake, Raymond E.
Drake, William H., army
Killed in line of duty, 8 Jan 1945
Draper, Robert R.
Drennan, Daniel J.
Drennan, Robert M.
Driscoll, Clarence J.
Driscoll, Thomas L.
Driskell, Ishmael E.
Drumm, Floyd A.
Drury, Lewis E.
Dryden, James O.
Duckworth, Arnold
Duckworth, Herbert V.
Duckworth, Vernon F.
Duggins, Earl W.
Duggins, Russell
Dukeman, Elton A., Army
Killed in line of duty
Dunaway, F. Richard, Army
Duncan, Charles E.
Duncan, Donald H., Army
Died 22 Aug 2008
Duncan, Howard
Duncan, Wayne M.
Duncan, Wendell J.
Duncan, William E.
Dunifer, Charles P., Jr.
Dunham, Benjamin A.
Dunn, Harvey K.
Dunn, Jack
Dunn, William D.
Dunn, William H.
Durham, Harold E.
Durham, Paul
Dust, Earl B.
Duzan, Lowell
Duzan, Marvin, Army
Died 1984
Duzan Myron
Dvorak, Leo J.
.
.





Eads, Gerald M., US Army
Died July 1980
Eads, Vernie R.
Eagleson, Bernard L.
Ealy, Farrell C.
Ealy, James O.
East, Luther G.
Easter, Clifford W.
Easter, Holly O.
Easter, John L.
Easter, Joseph R.
Died 9 Jan 2004
Easter, Ray D.
Easter, William C.
Eastin, Harvey L.
Eastman, Earl E.
Eastman, Maxwell, Army
Died 6 Feb 2001
Easton, Billy E., Army
Died 27 July 2000
Easton, Carl L.
Easton, Kenneth G.
Easton, Moldie
Easton, Paul D.
Easton, Robert L.
Easton, Thomas A.
Easton, Wendell, Navy
Died 24 Oct 1999
Eaton, James E.
Eaton, Nehemiah
Eaton, Raymond P.
Ebert, Philip J.
Edman, Ben F.
Edmiston, C. L.
Edwards, Arrie C.
Edwards, Charles F.
Edwards, Clarence L.
Edwards, John Jr.
Ehrhart, Charles W.
Ehrhart, Richard
Elder, Carl R.
Elliott, Charles A.
Elliott, Edwin "Mike" C.,Army Air Corps
Died 10 May 1944, Corsica
Elliott, Harry D.C., Navy
Died 10 Nov 2008
Elliott, Michael, Air Force
Died 10 May 1944, buried 11 May 2010
Elliott, Richard H.
Elliott, Walter L.
Ellis, Lee
Elson, John T.
Elston, Joe L.
Elston, John W.
Elston, Harold W.
Elston, V.S. Jr.
Ely, Edward W., Army
Died 17 Apr 2010
Ely, William R.
Emmanuel, Earl V., Army
Endsley, Carroll L.
Endsley, Don M.
Endsley, Kenneth M.
Endsley, Robert W., Army
Killed in line of duty, 26 Jan 1944
Endsley, Thomas T.
Engelbrecht, Daniel N.
England, Clarence D.
English, John R.
Enlow, Arley T.
Ennis, William H.
Enterline, Lynn
Epperson, Hobert J., Navy
Died 12 Oct 1999
Epperson, William W.
Ersham, Roy
Ervin, James H.
Estell, James M.
Estell, Jora T.
Estell, Velma, Army
Died 13 Jun 1978
Ethington, Charles T.
Ethington, Harry P.
Etnire, Robert L.
Evans, Floyd, Navy
Died 9 Jul 2003
Evans, Grady E.
Evans, Nolan E.
Evans, Raymond P.
Died 23 Aug 1996
Eveland, Robert J.
Evermon, Ernest W.
Ewing, Gerrold E.
Ewing, Julia
Eyrse, Harry O.





Fair, Edward L.
Faris, Betty, Waves
Died 19 Jul 2004
Faris, Donald C.
Faris, Robert M.
Farr, Donald E.
Farr, Robert D.
Farrar, John W.
Farrell, Arly, Navy
Died 7 Aug 2000
Farrell, Caryl D.
Farrier, Clem, Air Force
Died 17 May 2004
Farris, Benjamin L.
Faust, Edward W.
Fasig, Robert P.
Fasnacht, William, Navy
Died 8 Dec 1999
Fellows, Henry M.
Ferguson, Clarence A.
Ferguson, Herald E.
Ferguson, James E.,Army
Died 26 Jan 2011
Ferguson, John O.
Ferguson, Osborn
Ferguson, Richard A., Army
Died 6 Jul 2002
Ferguson, Robert W.
Ferguson, Verlon R.
Ferree, Robert
Ferree, William F.
Ferrish, Edward H.
Ferrish, George L.
Fickes, Raymond E.
Fifer, Elde L.
Figenbaum, Howard L.
Figenbaum, Mervin E.
Figenbaum, Richard B.
Figgins, Norman E.
Figgins, Samuel H.
Finch, Roy N.
Finch, Kenneth A.
Finch, Ruth
Finkbiner, Richard
Finley, William L.
Finnegan, John J.
Finnegan, Leonard A.
Finnegan, Raymond R.
Finney, Darrell E.
Finney, Joseph, Army
Killed in line of duty, 6 Nov 1943
Finney, William F., USA
Killed in line of duty, 13 Sep 1944
Fisher, David, Jr.
Fisher, John A.
Fisher, Merrill V.
Fitt, Earl E.
Fitzgerald, Joseph W., Navy
Died 10 May 2010
Fitzgerald, William
Fitzpatrick, Donald L.
Fitzpatrick, Lorel T.
Fitzpatrick, Wilbur K.
Fleener, William
Fleenor, Charles E.
Fleenor, Grant J.
Fleenor, Nelson R.
Fleming, Lester
Fleming, William O.
Fletcher, Charles H.
Fletcher, Earl E.
Floyd, Richard L.
Followell, Vale D.
Foltz, Eldon L.
Foltz, Verol G., Army
Killed in line of duty, 17 Sep 1944
Foote, Don H., Army
Died 30 Jun 2007
Foreman, Charles D.
Foreman, Frederick B.
Foreman, George R.
Forster, H. W.
Fort, George F., Navy
Died 21 Jul 2008
Fortney, Howard W.
Foster, Eddie
Foster, Gail C., Navy
Foster, Vere K.
Fowler, Ewell W.
Fox, Dr. F.H.
Frahm, Owen M.
Frakes, Dow L.
Frazier, Harold E., Air Force
Died 12 Jun 2004
Frazier, James A.
Frazier, John F.
Frazier, Paul R.
Freebairn, Thomas M.
Freeland, Gene L.
Freeland, Troit D.
Freeland, Warren A.
Freeman, Glenn
Freeman, Richard W., Air Force
Died 25 Dec 2001
French, Betty J., Marines
French. Dale W., Army Air Corp
Died 21 Feb 2003
French, David M.
French, James
French, Kenneth R., Army
French, O. Carl, Army
Died 4 Mar 1995
French, Phillip
French, Wilbur E., Army
Died 17 Sep 1992
Fritz, Charles J.
Fritz, William A.
Frommel, Richard P.
Frost, Clarence E., Army
Died 18 Dec 2008
Frost, Jack, Army
Died 13 Aug 2007
Frost, Starr
Fryman, Charlie, Navy
Died 22 Jan 2000
Fudge, Clyde F.
Fudge, William J.
Fugate, Jack R.
Fugate, William E.
Fuller, Charles R.
Fulton, Richard C.
Fulton, Robert S.
Fuqua, Charles W.
Fuqua, Ralph
Fuqua, William H.
Furry, Carl E., Army
Died 30 May 2001
Furry, James F.
Furry, Medford, Air Force
Died 23 Jan 2000
Furry, Owen K.
Furry, Thomas E.
Fye, A. C.
.
.





Gaetner, Val
Gaines, K.W.
Galbreath, Acil
Galbreath, Edwin C.
Galbreath, Eugene R.
Galbreath, Loyal T.
Galbreath, Max E.
Galbreath, Otis G.
Galbreath, Robert
Galbreath, Verne E.
Died 25 Nov 2008
Gale, Leon, Army
Died 19 Feb 2001
Gallagher, Charles L.
Gannaway, Kenneth L.
Gano, Clifton W.
Gano, Hubert D., Navy
Died 5 Oct 2003
Gano, H. D.
Gano, Oscar E.
Garland, Floyd H.
Garner, George S.
Garner, Harry Dean
Garner(Vermande), Roma E., Navy
Died 9 Dec 2009
Garner, William
Garrett, Edgar J.
Garrett, Jean E., Army
Died 27 Nov 2010
Garrett, Vernon Jr, Navy
Died 30 Sep 2004
Garrison, Ernest H.
Garrison, Lloyd H.
Garver, Charles L.
Gaskill, Robert E.
Gaslin, H. E.
Gaston, Bennie L.
Gaston, Joseph L.
Gates, Edward C.
Gavis, Harry
Gehl, John D.
George, Omer C.
Gerhard, Betty Jean
Gerard, Charles J.
Gerard, Walter E.
Gibler, Don
Gibler, John W.
Gibbs, Howard E.
Gibson, Philip A.
Gibson, Robert H.
Gibson, Stanley W.
Giffin, George E.
Giffin, James F.
Gilbert, Albert
Gilbert, Charles H.
Gilbert, Glenton C.
Gilbert, Harold E.
Gilbert, Kenneth P.
Gilbert, Orville R.
Died 5 Nov 2002
Gilbert, Russell
Gilkerson, Earnest R.
Gilkerson, George N.
Gill, Harley G.
Gillett, William A.
Gilliland, Leroy C.
Gilliland, Robert E.
Gillins, Loren A.
Gillis, Albert
Gillis, Delbert T.
Gillman, William V.
Gillson, William C.
Gillum, Howard, Air Force
Died 19 May 2001
Ginger, Louis
Glassock, Earl W.
Gleason, Leon C.
Glenn J. M.
Glosser, Donald
Glosser, Earl
Glosser, Jack R.
Glosser, James W.
Gobert, James E.
Gobert, Rex D., Army
Died 30 Dec 2008
Godden, Harold K.
Goble, Calvin
Goble, Charles, Army Air Corps
Died 25 Jan 2001
Goble, Harold L.
Goble, Herman, Navy
Died 21 Jan 2001
Goble, Jacob C.
Goble, James I.
Goble, Leroy
Goble, Marion E.
Goble, Raymond
Goble, Roy E.
Godden, Pearl J., Army
Died 6 Dec 2008
Goebel, Beatrice V.
Goetz, Charles R.
Goetz, John R.
Goetz, Joseph A.
Goff, Joe, Jr.
Goleman, James L., Navy & Army
Died 2 Sep 2010
Goleman, Aubra L.
Golladay, Dale
Golladay, Dwight
Golladay, James E.
Golladay, James W.
Golladay, Mason L.
Goodart, Frank W.
Gooldy, John
Goodman, Wayne C.
Goodwin, Joe O.
Goodwin, Kenneth R.
Gordon, Don K.
Gordon, Henry E.
Gordon, Jack D.
Gordon, Lemuel D.
Gossett, Edwin D.
Gossett, Ralph
Grace, Tom E.
Grafton, A. M.
Grafton, Harry F.
Graham, Dallas J.
Graham, Maynard P.
Grant, Harold F.
Grant, John W.
Grant, William M., Army
Died 15 Aug 2006
Grant, Venda O.
Gray, Dean O.
Gray, Elmer M.
Gray, Jack A.
Gray, Harold E.
Gray, Harry V.
Died 20 Dec 2001
Gray, Robert A., USN
Killed in line of duty, 12 Apr 1945
Grayson, Elmer
Green, Billy M.
Green, Charles F., USA
Killed in line of duty, 24 Aug 1943
Green, Dayton B.
Green, Delance
Green, Eric B.
Green, Johnnie L.
Green, Thomas E., Army

Greene, Edmund J.
Greene, Marion D.
Gregg, Forrest W., Army Air Corps
Died 1 Jan 2003
Gregg, Jack W.
Gregg, Raymond R., Jr.
Greist, Robert L.
Greeson, Ernest
Greeson, Leonard E.
Greeson, Robert D.
Gregoire, William F.
Griffin, Carl L.
Griffin, Donald I., Army
Died 6 Apr 2011
Grimes, Othal C.
Grissom, Arlan O.
Grobelny, Lawrence W.
Grooms, Doyle E.
Grose, James E.
Grove, Jack M.
Grove, James S.
Grove, Joseph E.
Grove, Paul A.
Groves, Floyd, Navy
Died 10 Feb 2004
Groves, Noah J.
Gullion, Billy J.
Gullion, Frank Jr.
Gullion, Harry W., Navy
Died 3 Mar 2000
Gullion, Raymond E.
Gunn, Harry H.
Gunn, James B.
Gunn, Roy E.
Gust, Paul
Guthrie, Ed A.
Guthrie, Elmer O.
Guthrie, Virgil E.
Guy, Earl E.
Guymon, William E.
Guyer, Max B.
Guyette, Harry S.
Gwin, Carlos D.
Gwin, John F.
Gwin, Byron C.
Gwin, Oliver T.
Gwin, Theodore Jr.





Hackett, Arthur G.
Hackett, C. Dale
Hackett, Fred G., ArmyDied 20 Nov 2013
Hackett, John T.
Hackley, Raymond
Hall, Charles T.
Hall, Chauncey T.
Hall, George
Hall, Harold D., Air Force
Died 2 Jul 2007
Hall, Harold E., Army
Killed in line of duty, 15 May 1945
Hall, Louis L., Merchant Marine
Died 20 Feb 2010
Hall, Ralph A.,Jr.
Hall, Sylvan S.
Hall, Wilbur M.
Hall, William L.
Hall, William L.
Hallowell, Harry C., Army
Hallowell, James E.
Hallowell, Robert E.
Hallowell, Theodore L.
Halsey, Richard V.
Hamby, Francis E., Navy
Died 2 Sep 2002
Hamby, William R., Navy
Died 6 Oct 2004
Hamilton, Delbert C., Army
Died 21 Dec 2001
Hamilton, Delza
Hamilton, Jacob H.
Hamilton, Victor E.
Hampton, Norman F., Jr., Navy
Died 3 Jun 2009
Hampton, Clarence E.
Hampton, Percy A.
Hance, Kenneth
Hand, Arthur A.
Haney, R. Warren Jr.
Haney, John G.
Haney, Morris
Handwerk, Donald K.
Hanley, Carlos H.
Hanley, John, Army
Died 21 Oct 2000
Hanley, Leland D.
Hannah, Norman B.
Hannappel, Merle R.
Hanner, Arthur R.
Hanner, James M.
Hanner, Reece L., Marines
Died 8 May 2010
Hanner, William L.
Hanners, Clyde L.
Hanson, David, Army
Died 4 Aug 2001
Hanson, Otis, Army
Died 24 Mar 2001
Hardin, Kenneth, Navy
Died 26 Jun 2009
Hardin, Ralph E.
Hardin, William D.
Hardwick, Joseph A.
Hardwick, M. G.
Hargis, Wilford S.
Haritage, James L.
Haritage, William A.
Harker, J. B.
Harmen, Wendell R.
Harmon, Cecil H.
Harper, Lowell
Harrah, Richard N.
Harrell, Tabor H.
Harrington, Herbert E.
Harrington, James J.
Harrington, Robert E.
Harris, Clarence L.
Harris, Collins G.
Harris, Floyd E.
Harris, J. A.
Harris, John R.
Harris, Thomas
Harris, William G.
Harshbarger, Robert R.
Harshfield, R. W.
Hart, Donald J.
Hart, Francis M.
Hart, Harland C.
Hart, John M.
Hart, Vernon M.
Hartman, Andrew M.
Harwood, Clarence H.
Harwood, Jesse P.
Harvey, Charles G.
Haskell, Frank M., Navy
Died 4 Nov 1982
Haskell, Harry W., Navy
Died 1 Feb 1981
Haskell, James, Army
Died 28 July 1987
Haskell, William D.
Hasler, John F.
Hasselbring, Robert B.
Hathaway, Harry R.
Haugh, James, Navy
Died 5 Jan 2011
Haugh, Raymond L.
Hawkins, James P.
Hawkins, Max, Army
Died 27 Jun 2001
Hawkins, Russell W.
Hawn, Paul L., Army
Died 14 Feb 1991
Hawn, Robert E., Army
Died 31 Jul 1995
Haworth, William D.
Hayes, Allen F.
Hayes, Charles A.
Hayes, Charles C.
Hayes, Edward J.
Hayes, Gerald
Hayes, Phillip H.
Haynes, Woods M.
Hayward, Harold H.
Heap, L. E.
Hearn, Jack E.
Hearn, Joseph W.
Heath, James H.
Heath, Kenneth, Army
Died 17 Jul 2002
Heath, Loyal, Navy
Died 23 Mar 2004
Heddin, Cecil N.
Heddins, Oscar W.
Hedrick, Gale, Army
Died 6 Aug 2002
Hedrick, Robert E.
Heinlein, Crayton M., Army
KIA 18 Mar 1945 Kalenborn, Germany
Heinlein, William M., Army Air Corp
Helmbacker, Joe G.
Henderson, Donald E.
Henderson, John B.
Henderson, John R.
Hendren, Howard T.
Hendren, Richard A.
Hendricks, James R., Army
Died 28 Sep 2001
Hendrix, Wayne T.
Henne, Robert L.
Henneke, Charles
Henning, Eugene
Henry, Asa C., Jr.
Henry, Charles H., Army
Died 4 Feb 2007
Henry, Dorothy D.
Henry, Fred W.
Henry, John
Henry, Lewis F.
Henry, Paul
Henry, William L.
Hensley, Carl A.
Henson, Georgia, WAC
Henson, Leroy E.
Herman, John A.
Herman, Kenneth D.
Herman, William L.
Herring, Ray
Herrod, Cleo
Hervey, James D.
Heselton, Paul E.
Heselton, R. F.
Hespen, John L.
Hess, Robert L.
Hetzer, Eldon W.
Hibbard, Harry C., Army Medical Corp.
Hickenbottom, Isaac F.
Died 3 Feb 2014
Higgenson, Joseph
Higgins, Florent M.
Highfill, Linden J.
Highland, Bert, Army
Died 9 Jan 2004
Highland, John R.
Hildebrand, Charles L., Army
Died 4 Dec 2010
Hildebrand, George L.
Hildebrand, Samuel A.
Hildebrand, Thomas C.
Hildreth, William, Marine
Died 14 Oct 2010
Hill, Addison, Jr.
Hill, Albert C.
Hill, Carl. C., USA
Killed in line of duty, 11 Mar 1945
Hill, David G.
Hill, David L.
Hill, Dillard H.
Hill, Donald F.
Hill, Donald L.
Hill, Granville, M.
Hill, Robert D.
Hill, Robert L.
Hillard, Charles F.
Hillard, James
Hillard, Virgil
Hillerby, Richard F.
Hilton, Wayne R.
Hinchee, James R.
Hinderliter, James
Hite, Emery
Hite, John M.
Hockstelter, Charles
Hodges, Frank B., Merchant Marine
Died 10 May 2009
Hoferkamp, Donald H.
Hoferkamp, Edwin G.
Hogue, Robert D.
Hogue, Sylvester
Hollowell, Mack W., Army
Died 7 Feb 2001
Holmes, Earl M., Jr., Army
Died 31 Aug 2008
Holmes, John J.,
Died 5 Aug 1989
Holmes, Robert H.
Holt, Edwin
Holsapple, Carl W.
Homann, Burnett, Jr., Navy
Died 30 Aug 2010
Homann, Fred F.
Homann, Gerald W., Army
Died 23 Mar 2003
Honn, Alton R.
Honn, Evan D.
Honn, Glen J.
Honn, Joseph A.
Honn, Othel O.
Honn, Thomas E.
Hood, Donald J.
Hood, James R., Army
Died 1 Sep 2002
Hood, Leroy
Hood, Levi A.
Hood, Lewis H.
Hood, Norman E.
Hood, Robert F., Army
died 6 Apr 2007
Hood, Scott B.
Hood, Wayne F.
Hoop, Ola, Army
Hopgood, Joe J.
Hopkins, James E.
Hopper, Francis M.
Hopper, J. Vess
Hopper, Leo Chester
Horath, Albert C.
Horath, Clifford
Horn, Alfred L.
Horn, Donald E.
Horn, Jack E.
Horsley, Robert E.
Hortenstine, John T.
Horton, Joe
Hougland, Jack C.
Houk, James R.
Houk, Robert, Army
Died 24 Feb 2007
House, Carl R.
House, Herald K.
House, Harold W.
House, Robert B.
Houser, Bernard T.
Howard, Harry O.
Howard, Michael
Howard, Robert E.
Howard, Robert L., Navy
Died 8 Jun 2000
Howard, William J.
Howard, William T.
Howell, Archie S.
Howell, Clifford D.
Howell, Doyle L., Air Force
Died 13 Oct 1999
Howell, George M.
Howell, Jesse E., Army
Died 13 Nov 2002
Howell, John R., Navy
Howell, Ross, Army
Died 30 Jul 1974
Howlett, John W.
Hubbard, Earl E.
Hubbard, Henry W.
Hubeli, John O., Army
Died 21 May 1970
Huber, Herbert R., Army Air Corps
Died 30 Jul 2011
Huber, Robert A.
Huber, Tyrone, Army Medical Corp
Hubeli, John O., Marines
Died 15 Nov 2000
Huddleston, Carlos A.
Huddleston, Ira M
Huddlestun, Raymond, Army
Died 14 Jul 2008
Hudson, John W.
Hudson, Lloyd T.
Hudson, Marion R.
Hudson, William D.
Huffman, Estel L., Navy
Died 9 Jan 2012
Huffman, Francis N.
Huffmaster, Dale
Hughes, Cecil R.
Hughes, Clifford
Hughes, Doris L.
Hughes, Kenneth C., Marines
Died 6 Jan 2001
Hughes, Logan C.
Hull, Robert R.
Humes, A. V.
Humes, Robert W.
Humphrey, Ivan H.
Hunt, Howard E.
Hunt, James C.
Hunt, James R.
Hunt, Jimmy W.
Hunt, L. Wayne
Hunt, Ralph E.
Hunt, Wayne N.
Hunter, Harold L.
Hunter, Lowell, USN
Killed in line of duty, 19 Nov 1943
Hurst, James D.
Hurst, John W.
Hurst, Ralph H.
Hurst, Victor R.
Hushour, Charles W.
Husmann, William F.
Huss, Herbert L.
Hussong, George W.
Hussong, Ruben
Huston, James O.
Huston, Louis E.
Huston, James Jr.
Hutchinson, Robert R.
Hutchison, Jean R.
Hutchison, William W.
Hutson, Ernst
Hutson, Wilburn W.
Hutton, Dale E.
Hutton, Donald, Navy
Died 21 May 2011
Hutton, Richard W.
Hutton, George E.L.
Hutton, James B.
Hutton, John W.
Hutton, Richard K.
Hutts, John B., USA
Killed in line of duty, 4 Jan 1945
Hyde, James H.
Hyde,Wallace L.
Hyso, Howard E.
Hyten, Harry A.
.
.





Icenogle, Lester P.
Icenogle, Thomas A.
Iknayan, Herbert J.
Iknayan, James N.
Ingle, Charles M.
Ingle, Ernest A.
Ingle, Lawrence R.
Ingle, Robert W.
Killed in line of duty
Ingle, Russell E.
Ingram, Charles W.
Ingram, Harold C.
Ingram, Jack Rufus, Army
Killed in line of duty, 21 Apr 1942
Ingram, John A., Army
Died 8 April 2000
Ingram, Lowell L.
Ingram, Peter H.
Ingram, Robert
Ingram, Scott C.
Ingram, Victor H., Navy
Died 30 Aug 2012
Ingrum, Delbert F.
Ingrum, Harland D.
Ingrum, Robert M.
Ingrum, Ronald B.
Inyart, Robert M., Army
Irby, Donald L.
Irby, Ernest R., Irby, Army
Irby, Richard, USA
Killed in line of duty, 24 Oct 1944
Ireland, Donald E.
Irish, Benjamin F.
Irons, William D.
Isbell, William K., USA
Killed in line of duty, 30 May 1944





Jack, Dale
Jack, Robert E.
Jackson, Clyde A.
Jackson, D. Keith
Jackson, Paul
Jackson, Robert W.
Jackson, William P.
Jacobs, James H.
Jaffe, A. A.
James, Arthur G.
James, C. Clark
Killed in line of duty
James, Daniel J.
James, Russell H.
James, Marion W.
Janes, Alva D.
Janes, Donald V.
Janes, John L.
Janes, Lossie W.
Janes, Marvin, Army
Died 8 Sep 2009
Janes, Thomas F.
Janes, Vernon R.
Janssen, Herman, Coast Guard
Jann, Clemens M.
Jay, Delbert F.
Jayroe, Samuel C.
Jebe, Carl F.
Jeffries H. L.
Jeffries, John U.
Jeffries, John W.
Jeffries, Phillip
Jenkins, Charles K.
Jenkins, Donald E.
Jenkins, Donald W.
Jenkins, Monroe
Jenkins, Robert A.
Jenkins, Robert K.
Jenkins, Wendell D.
Jerdan, George S.
Jewell, Harry J.
Jobe, Leo S.
Jobe, William J.
Jodry, Glenn
Johns, Howard, W.
Johns, Robert W.
Johns, Tony
Johns, William A., Navy
Died 25 Jan 2010
Johnson, Charles A., Air Force
Died 14 Feb 1991
Johnson, Dale M.
Johnson, Dale W.
Johnson, David M., Navy
Died 30 December 2015
Johnson, Donald E.
Johnson, Donald G.
Johnson, Floyd S.
Johnson, Gerald F.
Johnson, Glenn R.
Johnson, Howard O.
Johnson, Keith D.
Johnson, Leavitt E.
Johnson, Ponie C.
Johnson, R. R.
Johnson, Verlin L.
Johnson, William C.
Johnson, William L.
Johnston, Charles A., Air Force
Died 3 Oct 1993
Johnston, Hervert A.
Missing in action
Johnston, Howell C.
Johnston, William N.
Jones, Cecil H.
Jones, Charles E.
Jones, Donald
Jones, Donald E.
Jones, Donald R.
Jones, Floyd R. M.
Jones, Harold E.
Jones, Hershel W.
Jones, Hugh A.
Jones, J. P.
Jones, John W.
Jones, Lawrence L.
Jones, Leland D.
Jones, Harold E.
Jones, Merlin, Army
Died 16 Aug 2007
Jones, Minor W., USA
Killed in line of duty
Jones, Paul C., Army
Died 13 Aug 2004
Jones, Ralph F.
Jones, Raymond O., USA
Killed in line of duty, 21 Dec 1943
Jones, Robert S.
Jones, Roger D.
Jones, Verner E.
Jones, Walter L.
Jones, William H.
Joseph, Marion A.
Jongers, Archie K.
Josserand, Randall P.
Justice, Clifford D., Army
Died 21 Mar 2009
Justice, Lester





Kabbes, Harry G.
Kackley, Hensel A.
Kastl, Francis W., Army
Died 27 Jul 2004
Kastl, Herman H.
Kaplan, Charles D.
Kaufman, Kenneth R.
Kaufman, Robert L.
Kearns, John E.
Kearns, Wayne T.
Keenan, Maynard W.
Keene, Helen M.
Keene, J. P.
Keene, Jack
Keene, Thomas J.
Keith, Clyde J., Army
Keigley, Clifford L.
Keigley, M. Kenneth, Army
Died 17 Apr 2003
Keigley, Robert D., Army
Died 17 Jun 2003
Keith, Clyde J., Jr.
Kellam, William E.
Keller, Charles V.
Kelley, Carl W.
Kelley, Eugene M.
Kelly, Chenault
Kelly, John J.
Kelly, Robert W.
Kelly, Roy M.
Kemper, John W.
Kemper, Van
Kendall, R. W.
Kennedy, George
Kennedy, Robert E.
Kenny, John R.
Kent, William, Navy
Died 2 Mar 2007
Kenton, Arthur, Army
Died 21 Aug 2000
Kerans, Charles E.
Kerans, Dale R.
Kerans, Kelly E.
Kerans, Leone H.
Kerns, Truman G.
Kesler, John H.
Kibler, Jesse G.
Kibler, John M.
Kibler, Kenneth D.
Kibler, Lafayette, Navy
Died 10 Ded 2007
Kibler, William B.
Kiburz, Theodore M.
Kidwell, Ralph
Kiefer, Arthur R.
Kiefer, Ogden A.
Kilman, Frank W.
Kilman, Howard T.
Kilman, Robert J.
Kilman, William W.
Kimball, Cleo J.
Kimball, Paul R.
Kimball, Richard W.
Kimball, Theodore C.
Kimball, William K.
Kimery, Lloyde E.
Kimmel, Kenneth, Army Air Forc
Died 1 Jul 2007
Kimrey, J. T.
Kincade, Ivan E., Army
Died 27 Dec 2000
Kincade, Milton P.
Kincade, Roy M.
Kincaid, John T. Jr.
Kincaid, Roy M.
Kindel, George F.
Kinder, A. P. Jr.
King, Charles E.
King, Harold E.
King, John L.
King, Lester A.
King, Lois W.
King, Max S.
King, Richard
King Robert C.
King, Ronald H., Army
Killed in line of duty, 28 Jan 1945
Kingery, Millard E.
Kinnaman, John
Kinnaman, Melvin
Kirby, Ira H.
Kirkendoll, Charles C., Jr.
Kirkley, Louie R.
Kirkpatrick, Noah F.
Kirts, Ralph
Kite, Charles O., Army
Died 18 Sep 2000
Kite, Martin A.
Kite, Philip T.
Kite, Vernon F.
Kittle, Dallas, Army
Killed in line of duty, 19 Feb 1945
Kittle, Vern
Klein, Carl J.
Kline, R. D.
Klohr, John E.
Klohr, Paul R.
Knapp, John L.
Knauss, Glennard M.
Knight, Edgar W.
Knight, James C.
Knight, Keith O.
Knight, Marshall L.
Knight, Russell E.
Knights, Paul T.
Knott, James F., Army
Knott, Lyle L.
Knott, Paul T.
Knowles, Harold D.
Knupp, William D.
Koeble, Maurice R.
Koepke, Lloyd E.
Koester, Ralph
Kolbus, Raymond R., Navy
Died 31 Dec 2008
Kramer, Donald V.
Krutsinger, Melvin W., Army
Died 1 Jan 2009
Kugler, Dean
Kuhl, Carl L., Army
Died 8 Apr 2009
Kuhl, Marion T.
Kull, Robert C.
Kull, William C.





Lacey, George W.
Lacey, Harry E.
Lacey, Norris P.
Lackey, Oren F.
Lackey, Roy A.
Lacy, Billy W.
Lacy, Gale
Lacy, James D.
Lacy, Ralph M.
Lafferty, Everett L.
Lafferty, John R., Army AF
MIA 1946
Lafferty, Robert, Navy
deceased
LaGesse, Bernard, Army
Died 25 Dec 2003
Lake, Gerald L.
Landes, Harold R.
Landon, Albert L., Army Air Corps
Died 11 Sep 2001
Landon, Herschel D., USN
Landon, Melvin C., US Army
Landreth, Wayne E.
Landrus, Eugene C.
Landrus, Harold O.
Landrus, Max L.
Lane, John R.
Lane, John W., Jr.
Lang, Eugene G.
Lang, Gerald F.
Lang, Harold E.
Lang, Lawrence J.
Lang, Oliver, Army
Died 19 Dec 2008
Lang, Walter, Army
Died 23 Aug 2000
Lang, Raymond R.
Lang, Walter F.
Langford, William B.
Langston, Kenneth H.
Langston, LeRoy K.
Lankford, William B.
Lanman, Andrew, Jr.
Lanman, Charles L.
Lanman, Charles O.
Lanman (Head), Esther, Marines
Died 17 Jul 2002
Lanman, Harold W.
Lanman, Jack A.
Lanman, James R.
Died 21 Dec 2012
Lanman, Kenneth M., Navy
Died 24 July 2006
Lanman, Lee
Lanman, Robert F.
Lanman, Ronald R., Army
Died 30 Nov 2006
Lanman, Wayne F.
Lanphier, Paul H.
Larrabee, Samuel M.
Lashbrook, Bennie E.
Lashbrook, Charles E.
Lauher, Max B., Army
Died 24 Feb 2008
Laughead, Harlan E.
Laughlin, Robert N.
Lawyer, Dale D.
Lawyer, Eugene
Lawyer, John A., Navy
Died 13 Aug 2001
Lawyer, Lester J.
Lawyer, Lowell
Lawyer, Orville, Army
Died 5 Feb 2010
Lawyer, Walter W.
Lawhorn, Frederick
Missing in Action
Lawhorn, Lawrence H.
Lawrence, Chester D.
Lawrence, H. K.
Lawrence, Howard
Lawson, Louis H.
Lawson, Lowell G.
Lawson, Robert E.
Lawson, William
Lawson, Woodrow W.
Laymon, Hugh K.
Lazier, Paul Jr.
Lazier, Warren D.
Lea, Clem
Leach, Albert C.
Leathers, Tom H.
Leathers, Vearl
Lee, Donald W.
Lee, Elmer J.
Lee, Harold L.
Lee, James H.
Lee, John R.
Lee, Leland E., Army
Killed in line of duty
Lee, Leland L.
Lee, Loren P., Army Air Corps
Died 10 Feb 2000
Lee, Ralph D.
Lee, Robert W.
Lee, Roy H.
Leffler, Glenn S.
Lefler, George W.
Lefler, Homer M.
Legrand, Laythen E.
Leitch, Joseph C.
Leitch, Charles W.
Leitch, Robert W.
Lemaster, Walter H.
Lenhart, Daniel E.
LeRiger, Ambros
LeRiger Leo A.
Leslie, Charles F.
Leslie, Edmond E.
Leslie, Paul J.
Letner, Clarence E.
Letner, Earl W.
Letner, Raymond K.
Letner, Roy A.
Letner, Victor
Level, William D., Army
Died 26 Jun 2000
Levey, Raymond J.
Levitt, James D.
Lewellen, Albert L. Jr.
Lewis, Charles O.
Lewis, George T., Army
Died 12 Feb 2011
Lewis, William L.
Lilly, Richard S.
Lindsay, Robert D.
Lineberry, Artie
Lineberry, Clarence E.
Lineberry, Elvin E., Army
Died 26 Jun 2000
Lineberry, Loren, Army
Died 2 Mar 2000
Lineberry, Richard L.
Lineberry, Robert W., Air Force
Died 11 Feb 1996
Lineberry, Sherman M.
Lins, Thomas J.
List, Eugene D.
Littleton, Charles
Littleton, Harold J.
Littleton, Paul J.
Littleton, Richard L.
Lively, James K.
Livesay, Delbert W.
Livesay, James C.
Livingston, Maurice A.
Logan, Jack M.
Logue, Ellis N.
Logue Gwinn
Logue, William G., Army
Killed in line of duty, 20 Mar 1945
Long, Donald W.
Lorenz, R. W.
Louder, Robert L. Jr.,Air Force
Died 26 Nov 2000
Lovall, Charles F.
Lovall, Dewey, E.
Lovall, Ralph D.
Love, Frank L.
Lovall, Ralph, Marine
Died 26 Jan 1986
Lovell, James C.
Loveless, George W.
Lowry, Gerald L.
Lowry, James M.
Lowry, Milton E.
Luby, Frank L.
Lutz, John F.
Lutz, William J.
Lutz, William S.
Lynch, Bertram
Lyntton, Max J., Marines
Killed in line of duty, 4 Jan 1944
Lyntton, Robert L.





McArthur, William A.
McCall, Clair
McCall, Errol C.
McCarthy, Daniel W., Army
Killed in line of duty
McCarthy, John J.
McCashin, Merle
McClain, Eugene F.
McClanahan, Paul G.
McClellan, Burnice
McClure, Buren
McClure, Robert M.
McCollum, A. L.
McCollum, V. E.
McComas, Donald E.
McComas, James W.
McComas, Robert C.
McComas, William L.
McConnell, Hugh, Jr., Army
Killed in line of duty, 28 Feb 1942
McConnell, Marion E.
McConnell, Raymond G.
McCord, Billy E., Army
died 25 Apr 2003
McCord, Ralph R., Army
died 10 Jan 1995
McCormick, Cecil P.
McCormick, Stanley H.
McCoy, Albert R.
McCoy, Bryan M.
McCoy, Donnell E., Army
Died 15 Sep 2003
McCoy, Paul A.
McCoy, Wayne F.
McCullough, Simpson P.
McCusker, Wayne B.
McDade, Clarence E.
McDade, Paul F.
McDade, Walter, Army
Died 21 Nov 2013
McDanels, Floyd W.
McDaniel, John M.
McDivitt, Kenneth J., Army
McDonald, David
McDowell, James E.
McDowell, Wayne E., Army
McEthiney, Don B.
McFarland, Donald F., Army
Died 19 May 2008
McFarland, Robert L.
McGaughey, Glen J.
McGinnis, James W.
McGinnis, William F.
McGuinn, Emery
McGuinn, Maurice R., Marines
Died 9 Sep 2012
McGurty, John R.
McIntosh, Frank J.
McInturff, C. Vernell
McIntyre, Elnora J.
McIntyre, Richard C.
McIntyre, Robert J.
McKee, Max E., Army
Died 13 Jan 2001
McKee, Percy J.
McKee, Robert G., Army
Killed in line of duty
McKee, Wiley C.
McKenzie, Norman R., Navy
McKibben, Ernest H.
McKibben, Harry M.
McKinley, William J.
McKinney, John E.
McKinney, Richard A.
McKinney, Willis E., Jr.
McKittrick, Edwin N.
McLain, Neal C.
McLaughlin, Dwight G.
McLaughlin, Gene E.
McLaughlin, William
McMahon, John O.
McMahon, Milton I.
McMahon, William
McMeekan, T. E.
McMichaels, George E.
McMillan, Dean, Navy
Died 17 May 2003
McMillan, Joe F., Army
Killed in line of duty
McMillan, Lewis D.
McMorris, Charles E.
McMorris, Derrill C., Army Air Corp
died Oct 1985
McMorris, Ronald F.
McMullen, J. Lloyd
McNabb, Paul R.
McNair, Eric
McNamara, Phillip E.
McNamer, Carlos N.
McNamer, Harold E., Army
Killed in line of duty, 3 Feb 1944
McNary, Clifford R.
McNary, Lloyd O.
McNary, William
McNeel, Ben F.
McNutt, Jack
McNutt, Samuel F.
McNutt, W. J.
McPheron, Herschel
McPheron, Walter H.
McPherson, Frank E.
McQuarie, John A.
McQueen, Lloyd A.
McVay, James O.
Macy, Norman E.
Major, William S.
Malcom, Lesel E.
Mallory, Robert
Malone, Bill, Marine
Died 19 Apr 2001
Malone, Lester
Manes, Ralph, Navy
Manhart, Robert A.
Manley, Ivan G.
Mannin, Buford, Marines
Killed in line of duty
Manson, J. John
Manning, Raymond H.
Mapes, Owen C.
Maples, Alonzo J.
Maples, Marmay F.
Marchant, Paul C.
Mark, Maurice D.
Marker, Harold F.
Marlett, Charles T.
Marshall, Clyde I.
Marshall, Donald E.
Marshall, Eugene H.
Martin, Harry M.
Marshall, Leo G.
Marshall, Robert W.
Martin, Hamor A.
Martin, James
Martin, Lester
Martin, Russell E.
Martin, William D., Navy
died 25 Apr 2009
Martz, William C.
Mason, Albert B.
Mason, Charles L.
Mason, Fred P.
Mason, James L., Jr.
Master, Ernest
Matheny, Euritte O.
Matheny, H. W.
Matheny, J. W.
Matheny, LaVern
Matheny, Robert R.
Matherly, Donald E.
Matteson, Floyd D.
Matteson, Glen A.
Matteson, Lewis E.
Matteson, Raymond E.
Mathews, C.H.
Matthews, Charles R.
Matthews, Forrest L.
Mattox, Joseph C.
Mauzy, John C., Jr.
Mauzy, Jack G.
Mauzy, Rex M.
Maxedon, Alonzo H.
Maxey, Arvel B.
Maxey, Roy B.
Maxey, Roy B., Army
25 Oct 2008
Maxham, George C.
Maxwell, Eugene E.
Maxwell, Wayne E., Navy
Died 27 Dec 1999
May, Chandos V.
Mayberry, Harold E.
Mayer, Louis F.
Mayhew, Charles, Air Force
Died 28 Mar 2004
Mayhew, Ellsworth W.
Mayhew, Harold W.
Mayhew, Wayne, Marine
Mensendick, Carl I.
Meek, Carl
Meeker, Warren H.
Meese, Richar E.
Melecosky, Stanley
Melton, Kenneth, Army
Died 23 Apr 2003
Melton, Russell K.
Melvin, Robert C.
Mendenhall, Sanford H.
Mercer, Hugh M.
Merrick, Charles C.
Merrick, Harold L.
Messick, T. W.
Metcalf, Harry M.
Metcalf, Robert W.
Mettler, Arthur, Navy
Died 5 Mar 2002
Metter, Raymond
Metter, William J.
Metzelaars, Charles
Metzelaars, Lawrence R., Navy
Died 11 Aug 2002
Metzler, Wayne O.
Meyer, Norbert R.
Meyers, Jack
Meyers, Raymond
Michael, Carl F.
Michael, John W.
Michael, Otto L.
Michael, Thomas C.
Michaels, Frank L.
Michel, Norman W.
Middlesworth, Mike
Milam, Paul F.
Millage, James A.
Millage Leo
Millar, J. Z.
Miller, Byron B.
Miller, Curtis S.
Miller, Dale J.
Miller, Edward C.
Miller, Frank J., Army
Died 4 Apr 2002
Miller, Frederick J.
Miller, Howard
Miller, James E., Army
died 30 Jun 2008
Miller, Leland C.
Miller, Raymond
Miller, Rex E.
Miller, Wilburn H.
Miller, William L.
Milliner, George F.
Mills, Clarence E., Army
Died 11 April 2000
Mills, Don, Army
Died 24 Jun 2001
Mills, Eugene J.
Millsap, Eugene A., Navy
Millsap, Roy E., Army
Millsap, William C., Navy
Mineer, Harold D.
Mingus, Elbert T.
Mingus, Jay
Mingus, Jesse L.
Mirus, Robert L.
Mitchel, Byron H.
Mitchel, Robert H.
Mitchell, Harry A.
Mitchell, James E.
Mitchell, Wylie P.
Mizeur, Marvin J.
Mock, Fred L.
Moffett, James I., Army
Died 9 Jan 2003
Moffett, Jesse H.
Moffett, Marion
Moffett, Robert D.
Moffett, Robert E.
Moffett, Thomas
Moffett, Wayne, Army
Died 29 Jan 2012
Mohler, Glen E.
Moler, Frederick J.
Monier, Mark
Monier, William W.
Monson, Paul W.
Killed in line of duty
Monsul, Joan, Army Nurse
Died 25 Jan 2003
Montgomery, Franklin P.
Montgomery, Willard G.
Montonye, Don E.
Monts, Allen S.
Monts, Jack A., Army
Died 14 Mar 2004
Moody, Donald L.
Moody, Francis L.
Moody, Frank
Moody, Max
Woody, Randall L.
Moody, Robert C.
Moon, George B.
Mooney, James W.
Moore, Arthur
Moore, Cecil E.
Moore, Clarence E.
Moore, Daniel W.
Moore, Douglas L.
Moore, Everett
Moore, E. Kirk
Moore, Francis L.
Moore, Harold F.
Moore, Howard C.
Moore, Larry R.
Moore, Leo
Moore, Paul E.
Moore, Robert M.
Moore, Ross, Army
died 16 June 1957
Moore, Russell
Moore, Vivian
Moore, Walter
Moreau, Kimmel J.
Morgan, Billie, Navy
Died 23 Jul 2001
Morgan, Edward L., Army
Died 12 Aug 2011
Morgan, Harold S.
Morgan, Henry F.
Morgan, James T., Navy
Died 10 Jun 2003
Morgan, Joseph G.
Morgan, Kenneth E.
Morgan, Robert A., Navybr>Died 1 Dec 2000
Morgan, Robert D.
Morgan, Robert E.
Morgan, William C.
Morgan, William R.
Moritz, James L.
Morris, Freddie A.
Morris, Glen
Morris, James R.
Morris, Raymond W.
Morris, Rufus, G.
Morrison, Albert L.
Morrison, Allen L.
Morrison, Earl
Morrison, Edmond
Morrison, George
Morrison, Holmes D.
Morrison, Jack D.
Morrison, Robert L.
Morton, Robert, Navy
Moses, John M.
Mosley, Ray H.
Moss, Alva H.
Motley, C. Jackson
Moulton, Clarence A.
Moutray, Everett J.
Moye, Wilburn J.
Muchmore, Clarence E.
Mullen, John C.
Mullins, Donald H.
Mullins, Eugene R.
Mumbower, Murel G.
Mundhenk, James F.
Murphy, Charles W.
Murphy, Chester N.
Murphy, Eugene L.
Murphy, James W.
Murphy, Glen S.
Murphy, Lewis E.
Murphy, Vance
Myers, Augustus
Myers, Carlos E.
Myers, Charles W.
Myers, Clarel E.
Myers, Dale E.
Myers, Herschel
Myers, Jack A.
Myers, James R.
Myers, Marion L.
Myers, Martin S.
Myers, Murrell
Myers, Paul E., Navy
Killed in line of duty
Myers, Ralph E.
Myers, Richard P.
Myers, Robert L., Navy
Died 17 Mar 2002
Myers, Russell A.
Myers, Walter, Army Air Force
Died 24 Aug 2001
.
.





Nash, Charles, Navy
Nash, Donald A.
Nash, George W.
Nash, William, Army
Neal, Earl W.
Neal, Edwin M.
Neal, John W.
Neal, Walter R.
Neaves, Robert E.
Needham, Wendall, Army
Died 29 Mar 2002
Neer, Arthur
Nees, Clarence E.
Nees, Earl E.
Nees, Ralph E.
Neff, Roy E.
Negley, James T.
Negley, Josph H.
Nelson, Albert L.
Nelson, Lloyd R., Army Air Corps
Died 28 May 2004
Nesbitt, Arthur
Newby, John R., Army
died 14 May 2009
Newcomb, Walter F.
Newell, Robert V.
Newell, Thomas M.
Newgent, Robert H.
Newland, Hayden G.
Newland, John F., Army
died 16 Feb 1958
Newman, John C., Marines
Died 20 Jan 1973
Newman, Howard N.
Newman, William B.
Nickell, James M.
Nickell, James O.
Nichols, Gerald G., Army
Died 27 Oct 2001
Nichols, Robert D.
Nickles, Ralph L., Navy
Died 20 Apr 2002
Niemeyer, Edwin C.
Niemeyer, Louis H.
Nixon, Donald E., Army
Killed in line of duty, 20 Dec 1942
Noble, Richard
Noe, William K.
Nolan, Agnes
Nolan, Edward
Nolan, Madonna H.
Nolan, Robert W., Army
17 Aug 2008
Nolan, William M., Army
Killed in line of duty, 29 Feb 1944
Nolte, Walter J.
Nordquist, Delmar L.
Norman, Eugene
Norton, Kenneth H.
Norviel, Kenneth E.
Norviell, Vernon A.
Nottingham, Forrest G.
Noyes, Arthur D.
Nuzie, S.
Nuzie, S. B.
.
.





Oakley, Chester F.
Oakley, Everett E.
Oakley, Harley R., Army
Died 7 Jan 2009
Oakley, Herschel A.
Oakley, Leo P. Jr.
Ochman, Samuel
O'Day, James D.
O'Day, Paul D.
O'Day, Quentin E.
O'Dell, Roosevelt P.
O'Dell, George, Navy
Died 30 Oct 2001
Ogden, Carl, Jr.
Ogden, Herman R.
Ogden, Howard E.
Ogden, Kenneth M.
Ogden, Russell T.
Ogden, William
Ogle, Roy A.
O'Hair, Harold E.
O'Hair, Roy A.
O'Hara, Frankie, Army
Died 20 Sep 2003
Ohm, Bernard N.
Ohm, Celestine W.
Ohm, Charles, Air Force
Ohm, Ralph E., Army
Died 14 Jan 2001
Oliver, Clifton G.
Oliver, Dewey L.
Oliver, Roland F.
Oliver, Virgil E.
Oliver, William J., Air Force
died 11 Jun 2010
Olmstead, Dan H.
Olmsted, Charles L.
Olmsted, James A.
Olmsted, Leonard E.
Olmsted, J. Thomas
O'Neal, Arthur M.
O'Neill, Arthur J.
Orndoff, Phillip, Navy
Died 14 Oct 2003
Orndoff, R. C.
Orndorff, Robert A.
Orr, Albert I.
Osborne, Dale, Army
Died 1 Apr 2000
Osborne, Frank
Osborne, Jack L.
Osborne, Jesse L.
Osborne, Maryland R.
Osborne, Richard
Osterhagen, H. F.
Outland, George F.
Overmyer, Lloyd, Army
died 10 Jul 2008
Overton, Glenn C.
Owens, Arnold R., Army Air Force
Died 23 Mar 2003
Owens, Harry
Owens, Jack G.
Owens, James L.
Owens, Thomas L.
Owings, Charles T., Jr.
Owings, Donnell M.
Oye, Edwin H.
Ozier, Eugene H.





Paden, Earl E.
Padgett, Herman G.
Padgett, Lee V.
Palmisano, Charles C.
Pankey, Robert L.
Parke, Richard W.
Parke, Wayne B.
Parker, Charles D.
Parker, Charles H., Army
Parker, John W.
Parker, Joseph L.
Parker, Maynard L.
Parker, Paul C.
Parker, Ralph W.
Parker, Van R.
Parker, Wayne S., Army Air Corp
Died 19 April 2000
Parker, Wendall A.
Parkhurst, Ralph E.
Parrett, Vernon P.
Partlow, Alvie R.
Partlow, Alvin E.
Patten, Alvin L.
Patterson, Farrell S.
Patterson, James W.
Patrem, Charles A.
Patrena, John P.
Patrick, Thomas H.
Patterson, Allen
Patterson, James E.
Pattin, Dennis E.
Pattin, Earl D.
Pattin, Wayne
Paul, Albert E., Army Air Force
Died 26 Dec 1999
Paul, Floyd
Paul, John E.
Paule, Arthur H.
Pauley, John, Jr.
Paxton, Clarence E., Army
Died 7 Mar 1999
Payton, Norman, Marines
Died 16 Jun 2003
Payton, William
Peak, Kenneth F.
Pearcy, Claude C.
Pearcy, James L.
Pearcy, John W.
Pearson, Jack, Army
Died 30 Sep 2004
Pearson, Max C.
Pearson, Paul
Pedigo, Donald E.
Pedigo, Glenn A.
Peeler, E. E.
Pegelo, Frederick
Pelcher, Frank J.
Peltier, Arthur L.
Pemberton, Carlysle
Pemberton, Stanton R.
Pendergast, William
Penefather, Patrick D.
Pennington, Harold D.
Pennington, J. J.
Pepperdine, George F.
Perkins, Jack K.
Perkins, Harold E., Marines
Died 6 Aug 2000
Perkins, Kenneth
Perry, Clyde A.
Perry, Edward A.
Perry, Lloyd E.
Perry, Lowell A.
Perry, Ormond E.
Perry, Richard E.
Peterson, Carl
Peterson, Clifford L.
Peterson, Donald
Peterson, Eugene
Peterson, Richard H.
Peterson, Robert D.
Pepper, Melton L.
Pfeiffer, Darrell E.
Pforr, Kenneth E.
Pforr, Raymond H.
Phelps, Frank
Phillips, Albert, Army
died 7 May 2009
Phillips, Alonzo W.
Phillips, Alvin L.
Phillips, Ashby
Phillips, Harold
Phillips, Paul T., Army
Died 17 Mar 2004
Phipps, Alva E.
Phipps, Billy G.
Phipps, Charles L.
Phipps, E. J.
Phipps, Hugh C., Jr.
Phipps, James G.
Phipps, James H.
Phipps, Morgan F., Army
Died 9 Jun 1986
Phipps, Robert W.
Pierce, Francis, Navy
died 31 Dec 2008
Pierce, Robert D.
Pierce, Robert E.
Pierce, Max M.
Pierson, Francis L.
Pierson, John A.
Pierson, Robert B.
Pierson, William R.
Pinkard, William R.
Pigg, Alvin
Piper, Harold T.
Plencner, Bernard J.
Pleasant, Fred B.
Pleasant, Lawrence
Pleasant, Warren D.
Plummer, William L.
Podesta, Violet
Podesta, W. L.
Poindexter, William
Pollard, Frank
Pollard, Jerald A.
Pollard, Robert E.
Popham Frederick N.
Popham, Robert F.
Poore, Ray E.
Poorman, Charles R., Marines
Died 13 Jun 2001
Poorman, Donald W.
Poorman, Glendolyn M.
Poorman, Robert E., Navy
Died 21 Apr 1998
Poorman, William F.
Popham, Francis D.
Porter, Roy, Army
Died 14 Aug 2011
Porter, Thomas J.
Porter, Walter S.
Post, Carlos E.
Post, Carroll R.
Poston, Charles F.
Poston, Robert B., Army
Killed in line of duty, 29 Sep 1942
Poulter, Forrest F.
Poulter, Harold O.
Poulter, Harlay K.
Poulter, James M.
Died 16 Jan 2000
Powell, Henry L.
Powers, Edward H., Army
Died 25 June 2000
Powell, Robert C.
Prater, Orval A.
Prather, Harold D.
Prather, Ivan M.
Prather, Leonard L.
Prentice, James J.
Presnell, William R.
Preston, John M.
Price, Charles, Jr.
Price, Lorraine
Price, William H.
Prichard, Donald
Prichard, James E.
Priest, Charles M.
Prince, Rufus A.
Probst, Fred L.
Prosser, Hubert L.
Protz, Frederick Jr.
Killed in line of duty
Pruitt, Lanceford B.
Pugsley, Charles R.
Pugsley, Robert V.
Prunkard, Charles E.
Purcell, James W.
Purvis, James
Purvis, Lawrence, Navy
Died 25 Sep 1999
Pyle, Donald L.
Pyle, Howard J.
.
.





Queary, George F.
Quick, Leon W., Navy
died Jan 1991
Quinn, Elmer E., Army
died 9 Feb 1985
Quinn, John R.
.
.





Raef, Raymond R.
Railsback, Norman E., Navy
19 Jun 2008
Railsback, Ora L.
Rains, Mary
Rainwater, Mark Jr.
Ramage, J. E.
Rand, Wayne
Randolph, Stanley J.
Randolph, William P.
Rankin, John A.
Rardin, Charlie A.
Rardin, Charles L.
Rardin, H. Burdette
Rardin, Charles, A.
Rardin, Harold
Rardin, Ival L.
Rardin, John B.
Rardin, John O.
Rardin, Ralph K.
Rardin, Vernon E.
Rardin, Willis C., Jr.
Ratts, Herman D., Air Force
died 2002
Ratts, Keith L., Air Force
died 2 Feb 1989
Ratts, Kenneth R., Navy
Died 12 Sep 2004
Rauch, John S.
Rawlings, Leonard
Rawlings, Ralph
Ray, Eric W.
Raymer, Dewey
Raymer, Raymond
Raymer, Roy G.
Raymond, Kenneth
Read, David F., Navy
Reasor, Charles G.
Reasor, Walter H.
Reames, Alvin R.
Reat, George M.
Reat, Hugh L., Jr.
Reat, William A., Army Air Force
Died 27 Aug 2001
Record, Charles M.
Record, Edmund,Army Air Corp
Died 7 April 2000
Records, Charles L.
Redburn, Jerry
Redden, James R., Navy
Died 16 Feb 2009
Reddick, Arthur E.
Reddick, Arthur V.
Reddick, Max W.
Reddicks, Niel H.
Reddicks, Russell E.
Redding, John E., Coast Guard
Redfern, Rodney F.
Redicks, Don E.
Redicks, Gerlad M.
Reece, Charles R.
Reece, Don
Reece, Thomas E.
Reed, Alva H.
Reed, Charles M.
Reed, Clare L.
Reed, David
Reed, Gerald A.
Reed, Harry E.
Reed, J. Paul
Reed, James L.
Killed in line of duty
Reed, Jack H.
Reed, James G.
Reed, John K.
Reed, John W.
Reed, R. Max
Reed, Roy A.
Reeds, Jack N.
Reeds, John W.
Rennels, Arlin, Jr.
Rennels, Donald D.
Rennels, Edward G.
Rennels, Esther
Rennels (Geery), Florence, Nurse Corp
Died 9 Jul 2001
Rennels, Jack, Army Air Corps
Died 5 Nov 2002
Rennels, James D.
Rennels, Karl E.
Rennels, Kenneth S.
Rennels, Lowell B.
Rennels, Morris E.
Rennels, Rex L.
Rennels, Robert G.
Rennels, Wayne
Rennels, William A.
Renshaw, Roy E.
Renshaw, Russell
Replogle, Ronald L., Army
Replogle, Donald W., Army
Replogle, Vernon L., Navy
Died 1 Oct 2000
Reynolds, Carl D.
Reynolds, Carl L.
Reynolds, Elza C.
Reynolds (Schabilion), Esther, Marine
Died 13 Dec 2003
Reynolds, John T.
Reynolds, John W.
Reynolds, Harold B., Army
Died 14 Oct 2000
Reynolds, Howard A., Jr.
Reynolds, Lynn R.
Reynolds, Maurice W.
Reynolds, Oscar R.
Reynolds, William B.
Reynolds, William J.
Rhoden, T. Ralph
Rhodes, Wilbur F.
Rice, Allen D.
Rice, Charles R.
Rice, Jesse E.
Rice, Pete L.
Richards, Paul E.
Richardson, Don W.
Richardson, Otto
Richardson, Ralph W.
Richeson, Maurice
Rickelman, Alvin A.
Rickelman, Leroy R.
Rickelman, Paul J.
Ridey, Charles H.
Ridey, Richard E.
Riggins, Haden R.
Riggins, Richard G.
Riggle C. Kenneth
Riley, Charles R.
Ritchey, Howard R.
Ritchey, John W.
Ritchie, Earl B.
Ritter, Edward F.
Missing in action
Roark, Donald E.
Roark, L. E.
Roberson, Charles M.
Roberson, Marion W.
Roberson, Webster D.
Roberts, Fred P.
Roberts, Frederick M.
Roberts, George W.
Roberts, James N.
Roberts, Paul W.
Roberts, Raymond V.
Roberts, William
Roberts, William E.
Robertson, Harry J.
Robbins, Keith, Army Air Corp
Killed in line of duty
Robinson, A.
Robinson, Billy
Robinson, Oral W.
Robinson, Robert, Air Force
Died 24 Sep 2001
Robinson, Stanley C.
Robison, Robert L.
Rodebaugh, Raymond F., Army
Died 15 Jan 2010
Roderick, Frederick A.
Roderick, Ronald E.
Roetker, Harold
Roetker, Kenneth J.
Roetker, Raymond F.
Rogers, Denny, Navy
Died 20 Nov 2001
Rogers, E. J.
Rogers, Leonard M.
Romack, Harold L.
Romans, John J.
Romans, Robert R.
Rome, Joseph F.
Rome, William N.
Rose, Donald E.
Rose, Earl V.
Rose, James W., Navy
died 22 Aug 2008
Roseberry, Charles E.
Rosebraugh, Burl
Ross, Richard E.
Rouse, Robert L.
Rowe, Charles G.
Rowe, John W.
Rowe, Raymond L.
Rowe, Walter F.
Rowland, Horace D.
Roy, John R., Navy
Royer, Robert B.
Royer, Winfred H.
Rude, Robert D.
Rumley, Vernon R.
Runner, Alfred E.
Russell, James E.
Rutan, Alva L.
Ryan, Marion R.
Ryan, O.F.
Ryan, Thomas F.
Ryan, Willis P.
Ryherd, John D.





Sallee, Frank E.
Sampson, Donald
Sanders, Denzel R.
Sanders, Donald W. Army
Died 7 Dec 2011
Sanders, Frederick T.
Sanders, Glenn H.
Sanders, Kenneth, Navy
Sanders, Oscar E.
Sanders, Thomas E.
Sanderson, Glen E.
Satterfield, Elbert
Satterfield, Elbert E.
Saunders, David J.
Saunders, Kenneth H.
Saveley, Forrest
Schafer, Charles E.
Scales, Charles C.
Scales, Robert T.
Scales, Samuel P.
Scherer, James F.
Scherer, Melvin E.
Scherer, Robert H., Navy
died 4 Jan 2008
Scherer, Weyland J. Jr.
Schilling, Joseph W.
Schleicher, Robert A.
Schmitt, Kenneth E.
Schneider, Donald B.
Schneider, William J.
Schnorf, Roy M.
Scholer, Carl I.
Scholer, Robert H.
Schomaker, John E.
Schone, Claire M.
Schooley, John T.
Schouten, James F., Army Air Force
died 17 Sep 1987
Schrader, George F., Army
9 Aug 2009
Schrader, John W.
Schrader, Raymond, Army
Died 8 April 2000
Schriner, Dale D.
Schriner, Marion G.
Schwartz, Robert G.
Scott, Alva R., Army Air Force
died 31 Aug 2007
Scott, Charles D.
Missing in action
Scott, Clovis T., Navy
Scott, Elba V.
Scott, Frank B.
Scott, John R.
Scott, Nolan E.
Scott, Paul V., Marines
Scott, Walter L., Army
died 12 May 2009
Scott, Roy E., Navy
died 1972
Scott, Vernon, Air Force
Died 4 Dec 1999
Scott, Walter L., Army
Scranton, Laurell L.
Scruggs, Walter M.
Seaman, Billy M.
Seaman, Carl J.
Seaman, Donald L., Navy
Seaman, George H.
Seaton, Victor T.
Seibert, Harry P.
Seibert, Max
Seibert, Ralph J.
Seiler, Edward J.
Seldomridge, Thomas D.
Sell, Fred J.
Sell, Gerald V.
Sell, Virgil K.
Sellett, Charles
Sellett, Thomas
Sensintaffer, Jack L.
Senteney, Gene, Army
died 3 Jun 2007
Senteney, Leslie W., Army
Died 14 Sep 2013
Senter, George T.
Sexson, Kenneth
Sexson, James M.
Shafer, Arthur C.
Shafer, Billie R.
Shafer, Charles E.
Shafer, Clarence D.
Shafer, Curtis D.
Shafer, Francis H.
Shafer, James, Army
Died 13 Mar 1999
Shafer, Marion F.
Shaffer, Frances
Shaffer, Franklin, Jr., Navy
Died 8 Jul 2002
Shanholtzer, Aubrey C.
Shapiro, Theodore H.
Sharp, Everett S.
Sharp, Ralph E.
Shaver, Billy
Shaw, Donald H.
Shaw, Joel C.
Shawver, Donald L.
Died 18 Dec 1999
Shawver, Robert E.
Shellabarger, Raborn L.
Shellabarger, Rollin T.
Shelton, Willard
Sheppard, Kenneth D.
Sheridan, Donald E.
Sheridan, John C.
Shick, Albert R.
Shields, Albert W.
Shiley, Robert A.
Shirey, Renos
Shirey, Wayne S.
Shobe, Leland R., Army
died 14 Sep 2008
Shobe, Owen W.
Shoemaker, Russell E.
Shook, Loy, Army
died 21 Dec 2010
Shoot, Charles E.
Shoot, Charles V.
Shoot, George D.
Shoot, Henry W.
Shoot, Howard E.
Shoot, Kenneth A.
Shoot, Mac A.
Shoot, Raymond D.
Shoot, Robert D.
Shoot, Thomas H.
Shoot, William
Shores, Donald C., Marines
died 25 Aug 2008
Shores, Harold E.
Shover, Marvin E.
Shreeves, Harley E.
Shriver, Eugene
Shull, William A., Army
died 6 Nov 2008
Shutts, Elmer E.
Shutts, James L.
Shutzbaugh, George O.
Siders, James L., Army
Killed in line of duty, 12 Sep 1944
Sieben, Earl, Army
Killed in line of duty in France
Simpson, Paul E.
Sims, Arlar E.
Sims, Glen C.
Sims, John R.,
Sims, Rex M.
Sissell, Mack, Jr.
Skelton, Gerald E.
Skelton, Harold R.
Slator, Sidney H.
Sloan, Kenneth L.
Sloan, Richard G.
Smith, Ben E. Jr.
Smith, Chester L.
Smith, Clark
Smith, Delmar J.
Smith, Donald E.
Smith, Donald G.
Smith, Donald W.
Smith, Earl L.
Smith Edgar S., Army
Died 17 Jun 2001
Smith, Emory O.
Smith, Girthie V.
Smith, Harold E.
Smith, Herbert E.
Smith, Jack O.
Smith, James F.
Smith, James W.
Smith, John M.
Smith, Lester R.
Smith, Lloyd W.
Smith, Mack M.
Smith, Max M.
Smith, Oral E., Army
Died 28 May 2000
Smith, Orval G.
Smith, Paul L., Army
Died 12 Jul 2008
Smith, Philip W.
Smith, Raymond I.
Smith, Robert D., Navy
Died 16 Jun 2012
Smith, Vernon, Army
Died 16 Jul 2001
Smith, Wayne
Smith, Willie F.
Smyser, Harry H.
Smyser, Joe
Smyser, Robert F.
Snapp, Alvin
Snapp, George A.
Snider, Everett F.
Snoddy, E. Floyd
Snoddy, Roy F.
Snodgrass, Alson C.
Snodgrass, Freddie
Snodgrass, Horace R.
Snow, Orville E.
Snyder, Harold J.
Snyder, William A.
Solheim, Edwin K.
Sollars, James M.
Sollars, Russell E., Army
Missing in action
Sollars, Russell W.
Sorenson, Roger
Sowers, Gordon M.
Sparks, John L.
Sparks, Lowell W., Army
Died 18 Dec 1999
Sparks, Omer N.
Sparks, Paul W.
Missing in action
Sparling, Raymond D.
Spaulding, Herbert A.
Spear, Wallace, Army
Died 11 Dec 2005
Specht, Orville A.
Speck, Charles E.
Spelbring, Bernard R.
Spence, Dale, Navy
Died 10 Nov 2003
Spence, Harold E., Army Air Force
Died 29 May 2000
Spencer, James E.
Spencer, Lloyd C.
Spencer, William
Spicer, Robert
Spitler, William H., Jr.
Spitz, Joseph R., Army
Died 9 May 2009
Spoon, Leo E.
Spooner, Charles S., Jr.
Sprague, Leland W.
Sprino, Angelo G. Jr.
Spurgeon, Joe H.
Spurgeon, Millard E.
Stabler, Leonard J.
Stallings, Verl H.
Stanberry, Charles A.
Stanberry, Richard E.
Stanberry, Thomas G.
Stanberry, W. R.
Stanfield, Arthur
Stanfield, Carlos D.
Stanfield, Owen E., Army
Stanfield, Ronald S.
Stark, John W.
Starwalt, James, Army
Died 26 Apr 2001
Starwalt, Marion C.
Starwalt, Paul F.
Starwalt, Willard E.
Stephens, Frank
Stephens, Harlan
Stephens, Louis J.
Sterling, Donald C.
Stevens, Charles R.
Stevens, Earnest A.
Stevens, Forrest A.
Stevens, Franklin T.
Stevens, James H.
Stevens, James S.
Stevens, Lloyd
Stevens, Maurice E.
Stevens, Robert B.
Stevens, Roland J.
Stewart, Albert D.
Stewart, Dale E.
Stewart, Donald L.
Stewart, Garrison
Stewart, Ivan, Army
Died 23 Jun 2003
Stewart, James P.
Stewart, James R.
Stewart, Marion A.
Stewart, Paul C.
Stewart, Robert E.
Stewart, Robert M.
Stewart, Ralph O.
Stiff, Donald F.
Stigers, Carroll E.
Stillions, John T.
Stillions, Paul D.
Stills, James V.
Stine, Charles M., Army
Killed in line of duty, 30 Jul 1944
Stine, Clifford E.
Stine, Clyde L.
Stine, Edgar F., Army
Killed in line of duty, 12 Jan 1945
Stine, Wilford
Stingley, John W.
Stingley, Claude E.
Stingley, Louis M.
Stirewalt, Albert W.
Stirewalt, Clark S.
Stites, Charles J.
Stites, Harold F., Navy
Died 11 Apr 2001
Stites, Jesse R.
Stites, Stanley J.
Stites, Thomas E.
Stitt, Donald W.
Stitt, Estelle M.
Stitt, Glenn T.
Stitt, Warren D., Army
Killed in line of duty, 21 Jun 1945
Stoddard, Thomas M.
Stoner, John B.
Stoner, Leland C.
Stoner, Rene
Stoner, Robert E.
Stoner, Ruth
Storm, Clifford B.
Storm, Douglas S.
Storm, Eli D.
Storm, Gerald D.
Storm, Guy N.
Storm, James D.
Storm, John D.
Storm, Maurice F.
Storm, Walter N.
Story, Floyd E., Jr.
Story, Richard C.
Stout, Charles Jr.
Strater, Paul L.
Strausbaugh, Leo V., Army
Died 13 Jan 2011
Strodtbeck, Earl F.
Strohl, Bert L.
Strohl, Delbert W.
Strohl, Francis M.
Strohl, George E.
Strohl, Robert W., Navy
Died 28 Mar 2002
Strong, Everett, Navy
died 10 Feb 2009
Strum, William B.
Stuffle, Floyd E., Army
Died 4 Jan 2003
Stull, Francis M.
Stull, Orville R.
Sturgeon, Chester, Army
Died 2 Sep 2001
Sublette, James C, Navy
Died 28 Jun 2003
Sudkamp, Ralph J.
Sullivan, Charles E.
Sullivan, Edward M., Navy
Sullivan, Howard C., Navy
Sullivan, James E., Army Air Force
Died 25 Dec 2001
Sullivan, John L.
Sullivan, Ray
Sullivan, Roger P.
Sumerlin, Earl R.
Summers, Albert I.
Summers, Hal C.
Sumner, Harold G.
Sunderman, William J.
Sutherland, Lynn
Swango, Bruce L.
Swango, Lenix H.
Swango, Maxine
Swank, Burl R.
Swank, Charles E.
Swank, John L., Navy
died 29 Mar 2009
Swann, James B.
Swayze, Kenneth W.
Swedell, Cecil H.
Sweeney, Charles W.
Sweeney, Lloyd R.
Sweeney, Mack, Jr., Army
Killed in line of duty, 15 Jan 1942
Sweeney, Raymond
Sweet, Charles E.
Sweet, George J.
Sweet, Vinson
Swickard, Dan
Swiney, Robert B., Navy
died 25 Feb 2008
Swinford, Bernard A.
Swinford, Don, Navy
Died 20 Oct 2002
Swinford, Donald, Army
KIA 2 Oct 1944 - France
Swinford, Everette E.
Swinford, Floyd E.
Swinford, James R., Navy
died 2 Aug 2009
Swinford, Joseph I., Navy
Died 1 Jan 1967
Swinford, Lee B.
Swinford, Melvin F.
Swinford, Myron, Army
Died 18 Nov 2004
Swinford, Norval P.
Swinford, Owen F., Army
Swinford, Paul T, Army
died Nov 1983.
Swinford, Reece, Navy
Swinford, Russel P.
Swinford, William A.
Swisher, Floyd E.
Swisher, Forest I.
.





Taber, James L.
Tague, James
Tague, James
Tague, John W.
Talbott, Alvin M.
Talbott. C. Maurice
Talbott, Harold V.
Talbott, James C.
Talbott, John E.
Talbott, John T., Army
Killed in line of duty, 28 Nov 1944
Tanner, Carlos P.
Tanner, Charles L.
Tanner, Clifford E.
Tanner, Ollie G.
Tanner, Robert C.
Tanner, W. Harold, Air Corp
died 22 Oct 2002
Tate, William H.
Taylor, Donald E., Army
Died 2 Jul 2004
Taylor, George E.
Taylor, Harold F.
Taylor, Jesse E.
Taylor, John F.
Taylor, John L. Navy
Taylor, Mack W.
Taylor, Merle J.
Taylor, Merle W., Army
Killed in line of duty, 24 Mar 1945
Taylor, Oral N.
Taylor, Paul E.
Taylor, Reese A.
Taylor, Robert B.
Taylor, Robert L.
Taylor, William
Taylor, William B.
Taylow, George W.
Teel, Loren E.
Tefft, Leroy H.
Temple, Albert O.
Temple, Frank W., Army
Killed in line of action, Jul 1945
Temple, Kenneth E.
Temples, Harold G.
Tharp, Frank W.
Thatcher, Robert D.
Thatcher, Virgil E.
Thayer, John D.
Thayer, Paul
Thayer, Ralph R.
Thissel, William D.
Thomas, Archie F.
Thomas, Asa
Thomas, Charles E.
Thomas, Clifford L.
Thomas, Dewey
Thomas, Jene
Thomas, John H.
Thomas, Robert O.
Thomas, Russell H.
Thomas, William W.
Thomason, Arthur B.
Thomason, Donald D.
Thomason, Harold B.
Thomason, Max H.
Thomason, Max R.
Thomason, Thomas
Thomason, Tommy H.
Thompson, Charles L.
Thompson, Charles L., Jr.
Thompson, Donald J.
Thompson, Donald R.
Thompson, George W., Navy
died 22 Nov 2008
Thompson, Glen L.
Thompson, Jack H.
Thompson, James M.
Thompson Lowell R.
Thompson, Mack A.
Thompson, Reuben G.
Thompson, Richard D.
Thompson, Roy H. Jr.
Thornton, Vernon W.
Thornton, Dale L., Army
Died 14 Dec 2005
Throm, John G., Navy
died 2 Nov 2008
Tibbs, James E.
Timmons, John P.
Timmons, M. James
Timmons, William E.
Tinch, Jess M.
Tinch, Paul J.
Tinsman, Clifford A.
Tinsman, Wayne M., Navy
Died 2 May 1999
Tipsword, Glenna L.
Tipsword, John F.
Tipsword, Merle, Army
Died 18 Oct 2001
Tipsword, Miles A., Jr.
Tipsword, Wilbur M.
Titus, Gerald R.
Titus, James L.
Titus, John R.
Titus, William M.
Todd, Charles
Todd, Earlen R.
Todd, Malcom G.
Toland, Charles W.
Toland, Lester
Tolen, Alva C.
Tolen, Charles H.
Toler, Cecil E., Army
Killed in line of duty, 30 Aug 1944
Toler, James
Toler, Leo E.
Tolle, Harold V.
Tolle, William G.
Tomberlin, Fred E., Army
Died July 1987
Tomer, Cecil A.
Tomer, Fred A.
Toops, Claude
Townsend, Eugene H.
Townsend, Fred W.
Tracy, John A.
Travioli, Asel O.
Tribby, Wilbur F.
Tripp, Robert E.
Trotter, Eugene E.
Tucker, Charles F., Army
Died 25 Jun 2001
Tucker, Hugh O.
Tucker, James H.
Tudor, James M.
Tudor, Melvin L.
Turnbull, Harold G.
Turner, Alvia D.
Turner, Don V.
Turner, Forrest G.
Turner, John F.
Turner, Leland, Navy
Died 5 Jun 2007
Turner, Leroy W.
Turner, Loren A.
Turner, Max W.
Turner, William F.
Turnipseed, Glenard W.
Turnipseed, Max E.
Turpin, Rober B.
Tuttle, Arthur C.
.
.





Updegraff, James E.
Updike, Saville P. Jr.
Uran, B. F.
Utley, Samuel J.
.
.





Van Deren, John
Vandevanter, John
Vandevanter, Howard M.
Vandevanter, Clinton
Vandeventer, Herbert C.
Vandever, Frank A. Jr.
Van Gundy, Robert Earl
Van Gundy, Robert Elmer
Van Laningham, Donald
Van Laningham, Fred
Van Note, H. L.
Van Note, Norman L.
Van Note, Roy N.
VanSickle, Clare J.
Van Scyoc, Raymond
Varda, John
Vaughn, Charles O.
Vaughn, Guy D.
Veach, Glenn C.
Veach, Ralph L.
Venters, Paul E.
Vogel, Leon L.
Voigt, John W.
Voigt, Vernon
Vollmer, Donald E.
Von Behren, Dale G.
.





Waddell, Howard B.
Waddell, Robert C.
Waddelow, Gaylord H.
Wade, George W.
Waffle, Eugene E.
Waggoner, Carl A.
Waggoner, Earl R., Navy
Died 3 May 2005
Waggoner, Jesse D.
Wagle, Everett L.
Wakefield, W. O.
Walden, Arnold E.
Walden, Benjamin F.
Walden, Carl W.
Walden, Chester C.
Walden, Harley A.
Walden, Jesse R.
Walden, Klan H.
Walden, Rex
Walker, Bernise S.
Walker, Donald E., Air Force
Died 21 Apr 2004
Walker, Everett L.
Walker, Francis L.
Walker, Jack W.
Walker, Joel T.
Walker, John R.
Walker, Joseph E.
Walker, Lawrence, Jr.
Walker, Richard
Walker, Roy, Jr.
Walker, Willis C.
Waller, Ray S.
Wallace, Elmer, Army
Died 14 Sep 2001
Wallace, George, Army
Died 6 Aug 2002
Wallace, Tom W.
Wallisa, Owen E.
Walls, William B.
Walsh, Rex
Walsh, Richard P.
Walters, Granville W.
Walters, John W.
Walters, Max, Army
Died 30 Dec 2003
Walters, Roy J.
Walton, Earl C.
Walton, Jerry D.
Walton, John E.
Walton, Joseph A.
Waltrip, Carl A.
Waltrip, Chester, Coast Guard
Died 1 Feb 2000
Waltrip, Dale L.
Waltrip, David M.
Waltrip, Frederick O.
Waltrip, Gerald L.
Waltrip, John K.
Waltrip, Lester D.
Waltrip, Max W., Army
died 10 Oct 2008
Waltrip, Noramn D.
Waltrip, Paul M.
Waltrip, Robert S.
Waltrip, William E.
Ward, Charles N.
Ward, Frederick L.
Ward, Joe D.
Died 17 Dec 1999, Danville
Ward, Leonard R., Army
died 6 May 1986
Ward, Roy, Army
Ward, Thomas H.
Ware, Charles B., Army
Died 18 Apr 2001
Warfel, Gerald D.
Warman, Daniel E.
Warman, William M.,Army
died 5 Dec 2003
Warmoth, Walter
Warner, Robert A.
Warpenburg, James E.
Warpenburg, Richard A., Navy
died 25 Apr 2003
Warren, Claude J.
Warren, George O.
Warren, Harley R., Army
Killed in line of duty
Warren, Robert
Warren, Walter
Washburn, Harvey L.
Waters, Jack B., Army
died 29 Aug 2007
Waters, Max A., Marines
Killed in line of duty
Watson, Donald J.
Watson, Leland H.
Watson, Thomas W.
Way, William G.
Weaver, Carroll C.
Weaver, Charles E.
Weaver, Donald F.
Weaver, Eugene
Weaver, Harold C.
Weaver, Harvey E.
Weaver, John
Weaver, Kenneth
Weaver, Leland, Merchant Marines
died 17 Jun 2007
Weaver, Loren E., Army
Died 13 Dec 1995
Webb, Charles E.
Webb, Earl E.
Webb, Vernon D.
Weber, Paul E.
Weber, Robert S.
Weber, Robert M.
Weber, William F.
Webster, Donald S.
Weiffenbach, Charles
Weiser, Forrest
Welch, Charles T.
Welch, Ernest R.
Welch, James L.
Wells, Ernest L.
Wells, John M.
Wells, Robert E., Air Force
Died 24 Feb 2000
Wendel, James F.
Wendel, Lester E.
Wendel, Percy M.
Wendel, William E.
Werden, Douglas D.
Werden, George L.
Werden, John M.
Werden, Robert
Werden, Russell T.
Weston, Howard E.
Whalen, John E.
Wheeler, Paul E.
Wheeler, Theodore E.
Whetsell, James W.
Whipple, William N.
Whitaker, Arlie T.
Whitaker, F. M.
White, A. F.
White, Albert H.
White, Albert R.
White, Calvin W.
White, Charles, Army
Died 10 Feb 2011
White, Cecil, E.
White, Dale C.
White, Dale L.
White, Donald G.
White, Donald J., Army
Died 30 Jul 2002
White, Frank
White, Frederick H.
White, Joseph R.
White, Lebert A.
White, Leeroy H.
White, LeRoy R.
White, Leland O., Army
Killed in line of duty
White, Lloyd G.
White, Paul R.
White, Raymond E., Air Force
Died 20 Aug 2001
White, Walter M.
White, William D.
White, William H.
White, William L.
Whiteside, Earl N.
Whitley, Marvin D., Navy
Died 5 May 2011
Whitley, Paul F.
Whitrock, Walter E.
Whitson, William H.
Whitted, Merlon I.
Wickham, Clifford M.
Widdows, Harold C.
Widger, Mary
Wiegel, Glenn F.
Wierman, Charels E.
Wilber, Dallas
Wilbur, Harold H.
Wilbur, Lloyd M.
Wilcoxen, Albert L.
Wilcoxen, Garland H.
Wildman, Robert E.
Wiley, Joe M.
Wilhelm, Gerald F.
Wilken, Edward W.
Wilkin, Martin R.
Wilkinson, Leonard
Williams, Alva C.
Williams, Carl W.
Williams, Charles H.
Williams, Dale
Williams, Donald E.
Williams, Don R.
Williams, Edward
Williams, George S.
Williams, Glenn H.
Williams, Grace
Williams, Harold E.
Williams, Lawrence E.
Williams, Lloyd A.
Williams, Otis R.
Williams, Richard M.
Williams, Robert
Williams, Roger D., Marines
died 20 Aug 2008
Willingham, James E.
Willison, Paul E.
Wilson, Barbara F.
Wilson, Charles O.
Wilson, Dale E.
Wilson, David
Wilson, Donald H.
Wilson, Edward D.
Wilson, Fred J.
Wilson, Fred L.
Wilson, Fred R.
Wilson, Glenn E.
Wilson, Harold A.
Wilson, Harrell
Wilson, James W., Army
Killed in line of duty, 7 Dec 1944
Wilson, John S.
Wilson, Joseph C.
Wilson, Keith M.
Wilson, Robert M., Navy
Died 2 Dec 2002
Wilson, Robert W.
Wilson, Roy K.
Wilson, Wade E.
Wilson, Wallace M.
Wilson, Wendall D.
Wilson, William G.
Wilson, William W.
Wilterhood, William B.
Wines, Donald D.
Winkleblack, Charles W., Army
Died 30 Jul 2000
Winkleblack, Dale M.
Winkleblack, Robert G.
Winkler, Donald D.
Winkler, Ephriam, Army
Died 11 Jun 2004
Winkler, Harlan M.
Winkler, Kenneth E.
Winkler, Robert
Winnett, Ernest B.
Winniger, Frank A.
Winship, John D.
Wirth, Olin C.
Wise, Gerald F.
Wise, Louis S. Jr.
Wisely, Leonard C.
Wishard, Duane C., Army
Died 21 July 2000
Witmer, Ralph C.
Witt, John D.
Wittenberg, Edward A., Army
9 Jul 2008
Woodard, Donald L.
Woodard, Glen E.
Woodard, Ralph B.
Woodard, Ralph E.
Woodfall, Charles T.
Woodfall, James O., Army
Died 27 Apr 2003
Woods, Ernest
Woods, Richard E.
Woolford, James, Royal AF
Killed in line of duty, 18 Jan 1943
Woodrum, Clarence F.
Woodyard, Charles H., Army
Died 22 Dec 2003
Woodyard, John G., Army
Died 21 Jul 2001
Woodyard, Robert L.
Woodyard, Roy A.
Woolery, Charles
Woolever, Van J.
Wollerman, Louis A.
Worland, Julius C.
Wrenn, Robert G.
Wright, Donald E., Air Force
Died 10 Oct 2004
Wright, Earnest W.
Wright, Elmer E., Jr.
Wright, George M.
Wright, Glenn, Army
Died 12 Dec 2001
Wright, Harold C, Navy
Died 28 Mar 2011
Wright, James A.
Wright, James W.
Wright, Lawrence E.
Wright, Orville J.
Wright, Paul K.
Wright, Robert P.
Wuersch, Carl
Wuersch, Charles L.
Wyeth, George A.
Wyeth, Jack M.
Wyeth, John W.
Wyeth, Paul J.
.





Yargus, Elmon S.
York, Glen L.
York, Halford L.
York, Paul J.,
York, Robert G.
Young, James R.
Young, Orville E.
Young, W. Robert
.





Zeller, Charles L.
Zike, Arthur, Air Force
Died 17 Apr 2015
Zike, Charles A.
Zike, Floyd A.
Zike, John D.
Zike, Orlie L., Army
Died 2 May 2001
Zike, Raymond
Zikes, Harlan H.
Zimmer, Jesse W.
LINKS
National WWII Memorial
WW II U.S. Veterans Website
WASP WWII website
US Navy Armed Guard WWII Vets
Navajo Code Talkers: World War II Fact Sheet
WWII Resource Guide
A good overview of WWII, the battles, its leaders, and a lot of other good basic information
Pearl Harbor Links & Resources
Pearl Harbor Survivors Association (Includes a list of casualties)
Pearl Harbor Archive
The History Place (Sequence of events and some photos)
U.S.S. Arizona (History, photo sources, and an incredible list of links)
U.S.S. Arizona Memorial
Air Raid on Pearl Harbor - Today in History, American Memory Project, Library of Congress
For more information from the Library of Congress, search the American Memory Project (Search for 'Pearl Harbor' - 240 results: images, text, )
Remembering Pearl Harbor
NARA WWII Exhibit: A People at War
Pearl Harbor Day Page
World War II--V-J Day Remembered

Return to Coles County page
This page last updated Wednesday, 16-Nov-2016 06:02:40 EST
© Copyright 2021 Linda Lang. All rights reserved.